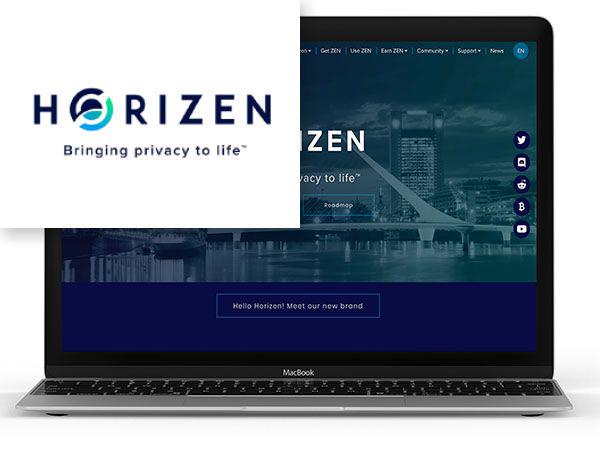 Some details
PROTECTING INDIVIDUAL PRIVACY WITH BLOCKCHAIN TECHNOLOGY
CHALLENGE:
Formerly ZenCash, this fast-growing blockchain technology project is much more than a cryptocurrency. They needed a new name and brand messaging to reflect their forward-thinking vision.
CORE INSIGHTS:
Including "Cash" in the project's name was confusing because their
…
vision is to be not only a cryptocurrency, but also a full platform of useful, real-life applications. Their vision includes providing users with complete privacy and control of their digital footprint. 
WHY WE',RE PROUD:
With a new name and tagline "Bringing privacy to life," Horizen's new brand now communicates how it delivers blockchain privacy in a unique way and how their technology will work to offer a platform of products and services that will improve lives.