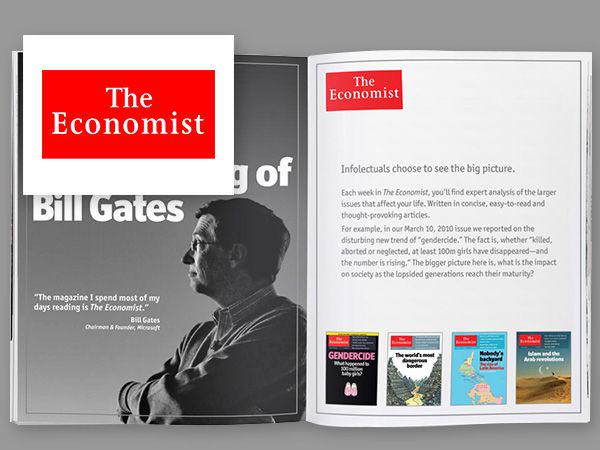 Some details
ATTRACTING INFOLECTUALS ACROSS AMERICA
CHALLENGE:
The Economist magazine has been a highly revered news and human interest publication across Europe for decades. Newer and less well known in the United States, subscription growth for the publication had slowed. They needed a new, bold and on-brand approach to jumpstart subscriptions.
CORE
…
INSIGHTS:
Current and potential readers of The Economist see themselves as just a bit smarter and wittier truth seekers whose thirst for the latest take on world events is nearly unquenchable. They are smart and always seek more knowledge.
WHY WE',RE PROUD:
For this campaign, BrandTuitive coined the term INFOLECTUAL to appeal to the smart and motivated crowd that favors the Economist Magazine. This 16-page direct mail piece attracted the highest response rate of any mailing over the previous four years.