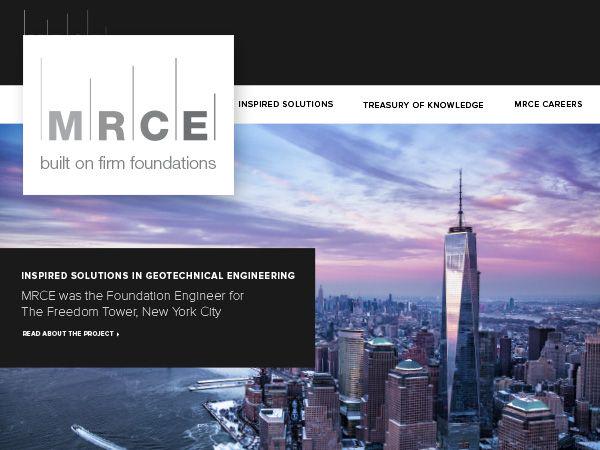 Some details
MASTERS OF HIGHLY COMPLEX FOUNDATIONAL ENGINEERING
CHALLENGE:
MRCE employs some of the most brilliant engineering minds and has solved some of the world's most complex underground challenges. However, they were not communicating this extraordinary sophistication in their brand look or messaging.
CORE INSIGHTS:
Clients trust MRCE',s
…
innovative solutions to complex engineering problems. MRCE work kept lower Manhattan from flooding after 9/11 due to the foundations they designed beneath the Twin Towers. They also possess unique engineering resources that, when combined, provide an asset that no other engineering firm can match.
WHY WE',RE PROUD:
BrandTuitive transformed the brand messaging and tagline of MRCE to reflect their masterful foundational engineering, communicating highly complex services in a meaningful and understandable way.