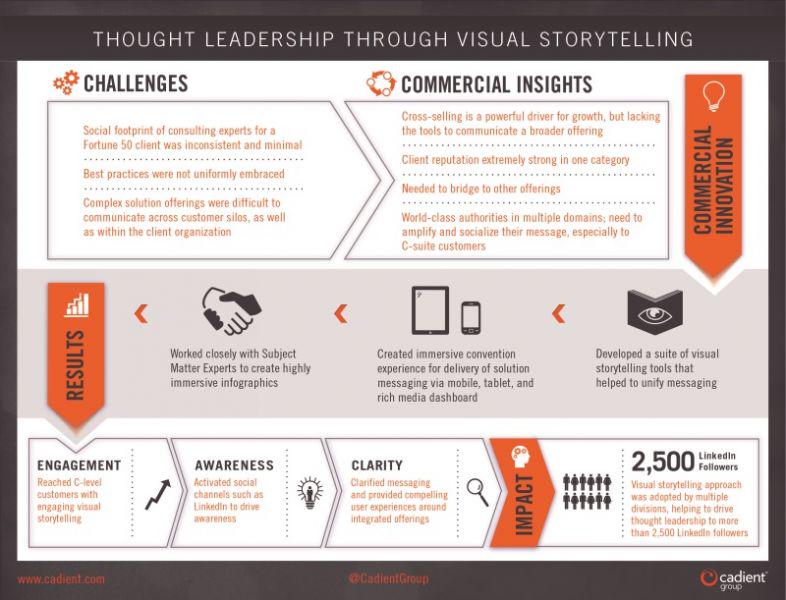 Some details
Challenge: A Fortune 50 company was in need of a solution to communicate complex consulting offerings to customers and client partners. The consultancy experts also demanded a formalized social media strategy.
Results: The use of Visual Storytelling effectively engaged C-level customers by providing clarity within a complex messaging platform and a compelling user experience. The
…
delivery of information was well-received within the company',s social channels, specifically LinkedIn. This resulted in a 2,500 increase in the number of followers in this social vertical, successfully heightening awareness of the company',s consultancy experts, both internally and externally.