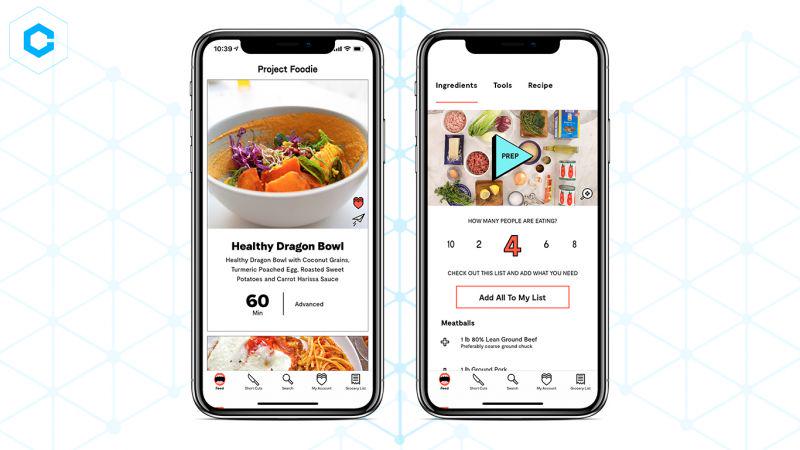 Some details
Project Foodie is a unique app that guides users through real-time cooking instruction. Meals start with a preview that shows an overview of the process from prep to mise en place. The app displays a list of ingredients, list of tools, and step-by-step written instructions. Users can select different serving sizes for each meal, and the ingredient quantities automatically scale. This required some very heavy lifting,
…
due to the need to comply with the customary units of measurement required for cooking, such as teaspoon to tablespoon conversions, and multiples of units such as "pinch" and "sprig."
We created a comprehensive backend management system that also allowed the app to update quantities inside the written step-by-step instructions, as well as the on-screen events that guide the users through the cooking process. The app also contains a set of dynamic timers that display on the video when tapped, but also exist independent of the video - so, if a user has to leave the app, they will receive a system alert that the timer is done!
It has been featured in The Hollywood Reporter and on NBC New York. It is also an Apple App Store Editors', Choice.