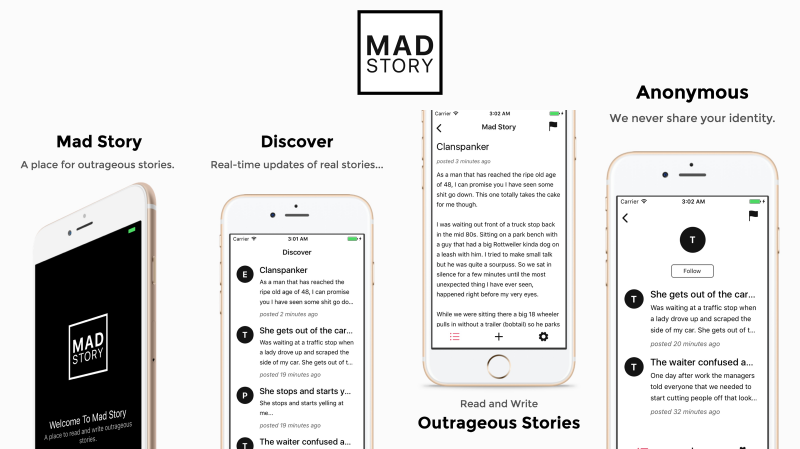 Some details
Mad Story is a place to read and write outrageous stories. 

Anonymous Publishing:
Writers are completely free to write and share their deepest and darkest stories without fear of being identified by their inner circles. 

Mad Story will never display usernames, names, email addresses, avatars, location information, or any type of personal data publicly. We are a different kind of publishing app. 
…
1.0.1 (8) Features:
- Anonymous Publishing
- Unlimited Posting
- Real-time story updates
- User / Post Abuse / Flagging System
- Edit / Delete / Publish Post
Brought to you by Colorful Dots, LLC.