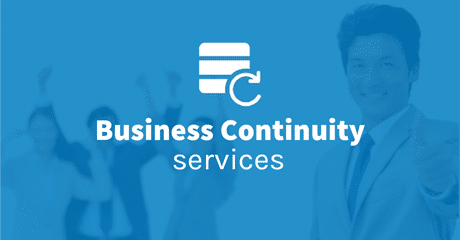 Some details
Does you have a Business Continuity plan in place?
Server crashes can affect businesses stemming from mundane causes such as human error, a power outage or even a hard drive failure.   Something this simple could bring your business to a halt.   What would a complete business stoppage look like to your business?   Do you even know if your servers are backed up?  Are you prepared for an unforeseen catastrophe such as a  flood,
…
tornado, lightning, or a server hardware failure?   How much productivity and revenue loss would it equate to?  There is nothing more important than keeping critical business applications available and fully operational.
With our managed backup services, our team will furnish your business with an onsite storage device that enables our engineers to proactively monitor the integrity of your backups 24/7.  You can rest assure your critical data is being backed up every 15 minutes - to 1 hr throughout the day every day.  After business hours your critical data is sent over the internet to one on of our secure data centers to ensure your data is protected against any kind of unforeseen disasters.  You also have the option to replicate your data offsite throughout the day.  Since business is unique we Taylor our backup plan to fit the demands critical nature of your business.