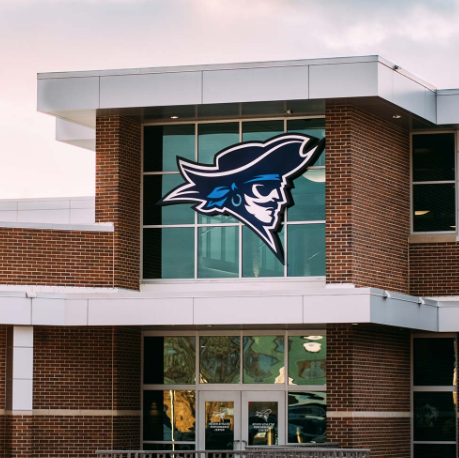 Some details
Iowa Western Community College recently built the Reiver Athletic Performance Center to elevate the sense of pride and opportunity for physical fitness for its student athletes.
Throughout the impressive, $15 million facility, Daake helped the college use branded elements to further enhance the experience.
This includes large scale custom displays and paint schemes that are strategically placed throughout the
…
performance center to assist in expressing each program's accomplishments. This highly visual approach not only engages people as they move through the facility, it also helps build team pride and unity.
The designs apply the Iowa Western Reiver brand in stunning new ways. Reiver Football facilities are marked with a design that is both the stitching and outline of a football, and a subtle ship's anchor noting the Reivers' mascot.
This facility is a perfect example of how branding can create an experience that results in powerful emotions, from pride and empowerment to reflection and personal growth.