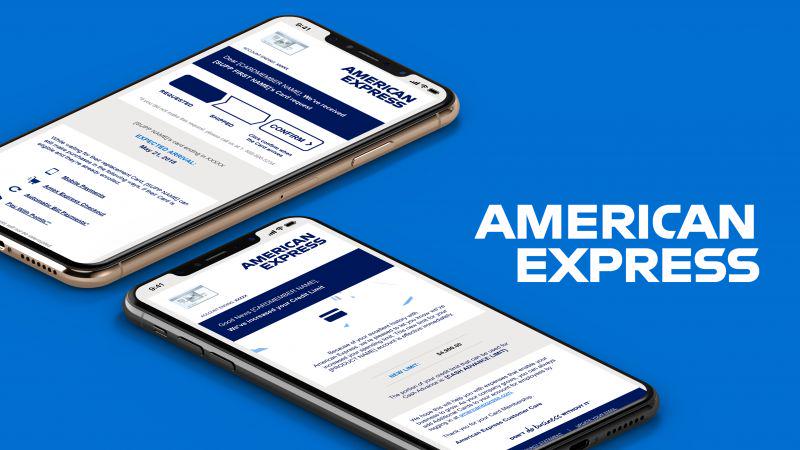 Some details
From an increase in customer engagement and satisfaction, to a decrease in call volume, our engagement with American Express saw us empower both Card Members and the organization through clear visual and written communication.
We helped Amex with their Email Strategy, Email Transformation, Agile Methodology (Marketing), Guidelines Deployment, Creative Ideation, Motion Graphics, User Experience Design and Rebrand
…
Implementation. 
With this strategy, American Express saw the following results: 
Typical Reduction in Call Volume between 3 and 5%, and specific templates having success stories of 25-30% reduction
7000+ communications revamped and optimized to be mobile first and empower Card Members to manage their account faster through Digital Self Servicing.
Deployment of servicing email guidelines throughout the organization
Our Agile Project Team won an internal Amex award for Innovation in the organization
Visit https://studiodbc.com/brand-strategy/americanexpress to read the full case study.