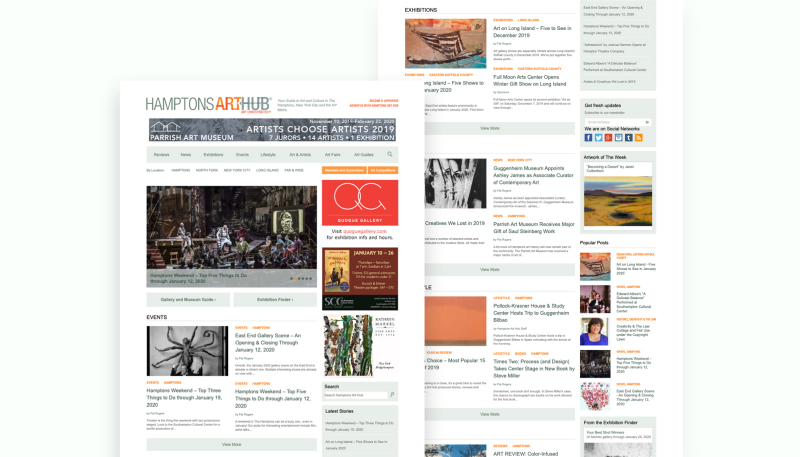 Some details
WordPress Solutions for a Visual Art Website
Hamptons Art Hub is an online publication and website revealing visual arts in The Hamptons and New York City. They publish news, reviews, features, artist profiles, cultural events, guides and can get a voluntary contribution from their visitors for free coverage.
As a growing company, Hamptons Art Hub continuously requires to extend the geographical
…
reach and increase the number of visitors. Since 2012, the Dizzain team helps the brand achieve their goals and evolve with design and technology. We provided a massive upgrade of their WordPress website - implemented two redesigns and developed a number of custom features with an emphasis on usability.