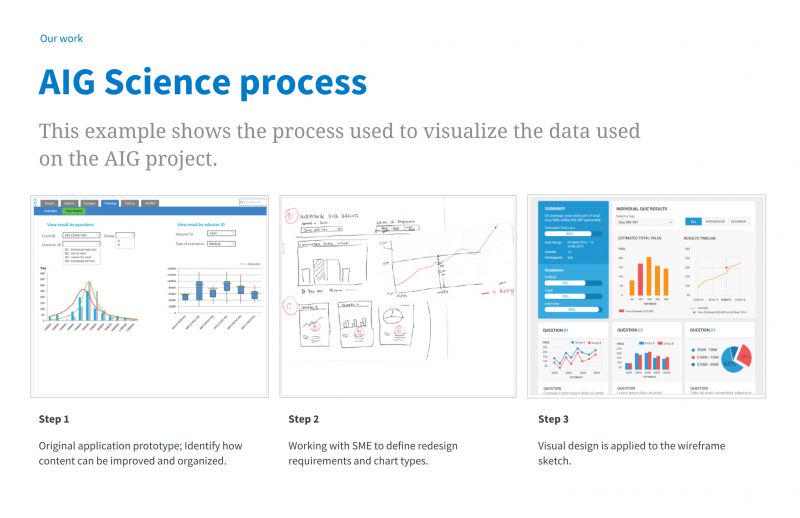 Some details
DOOR3 created high-quality data visualization and dashboarding best practices for the firm's new evidence-based department, AIG Science.
AIG is an American multinational insurance corporation serving 98% of Fortune 500 companies. AIG's Science Team is made up of statisticians, computer engineers, and modelers who create automated solutions that address business strategies with available data.   DOOR3
…
developed a
standardized design and technology
approach
to optimize usability and accessibility for business critical dashboards created by the department.  
Deliverables
Best practices for data visualization and dashboarding
Information architecture &amp, interaction design best practices
Brand &amp, style guidelines
Reusable code framework
Highlights
Consistent and user-friendly visual design applicable to all AIG dashboards
One dashboard designed by DOOR3 is growing to become a business critical application across all AIG departments