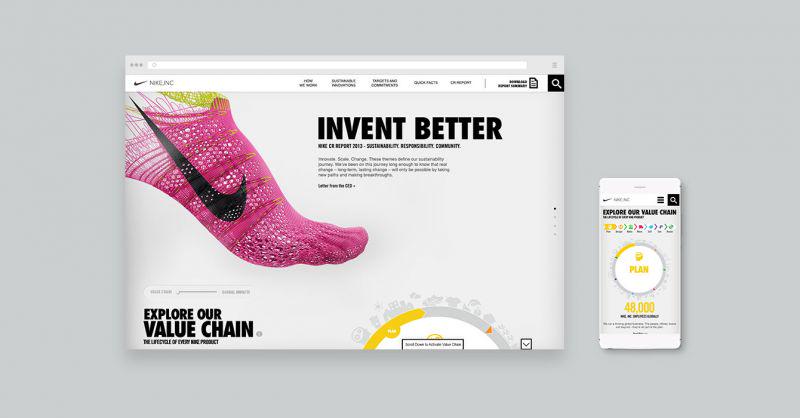 Some details
Working with Nike gave us the opportunity to create a game-changing experience that took Corporate Responsibility and Sustainability Reporting to a whole new level. We did this by creating responsive desktop, tablet, and mobile experiences that engage users by taking them on a journey through the Nike value chain.
Accolades for the site include recognition from Forbes as one of the Most Dynamic Social Innovation
…
Initiatives, a Communication Arts WebPick of the Day, a W3 Award, a Nike Maxim Award, the Davey Award, and a Webby nomination. Leon Kaye at Triple Pundit called Nike's report "quite possibly one of the most compelling and engaging I have ever come across." Kaye gave the report kudos for innovation, education, and how it managed to "bring sustainability alive" using demonstrations and common language.