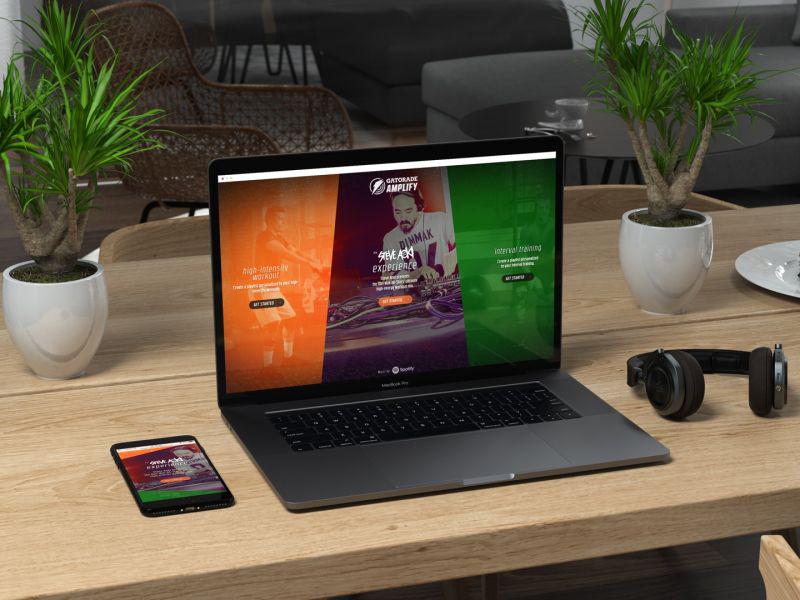 Some details
Gatorade partnered with Spotify and Hydric Media  in 2016 with a vision to create a data-driven, personalized web experience that would anchor Gatorade's North American marketing campaign.
To create Gatorade Amplify, Hydric took acoustic attributes scientifically proven to enhance workout performance and synthesised them into a web application that generated personalized, performance-enhancing playlists for users.
…
Hydric also identified and mapped the integration of both public and beta Spotify APIs to power playlist personalization.
In a world-first, Spotify's playlist recommendation engine was paired with track crossfading technology that generated playlists which transition accurately between timed interval training segments. In another first, Hydric's proprietary playlist management platform, Lineup, was integrated to refresh user playlists each week.