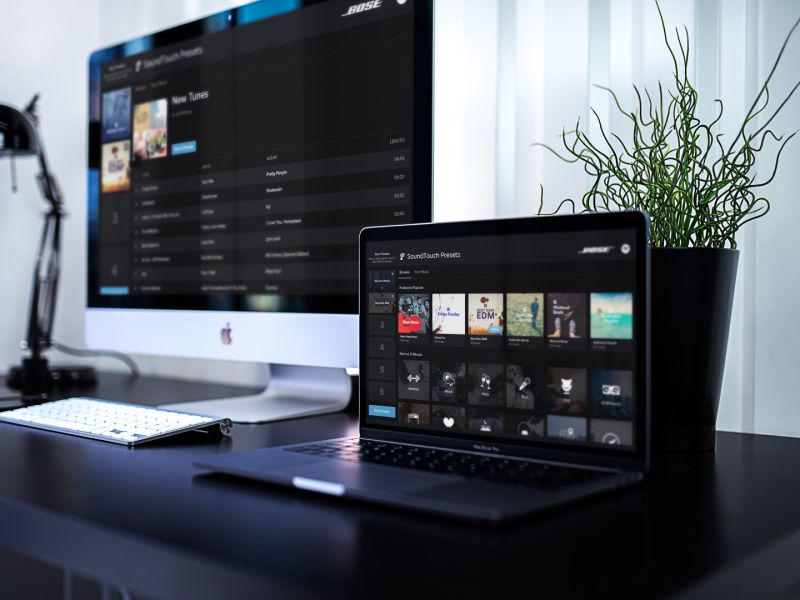 Some details
Bose, known for their award-winning speakers, asked Hydric to help them build a deeper integration between their SoundTouch device and Spotify',s platform.
This project required integration of the Spotify API to allow Bose customers to log in to their Spotify accounts and sync information to their newly purchased speakers. In order to have the buttons on the SoundTouch speakers corresponding to preset radio stations,
…
Spotify playlists and the like, the buttons had to be integrated with back-end web services. In addition, Hydric supported the creation of new APIs by the Bose team, ensuring optimal integration.
ReadySet allowed customers to seamlessly use the Spotify platform to create and assign playlists to each button on their SoundTouch speakers during the checkout process on Bose.com. So when the product was delivered, it was personalized and ready-to-use.