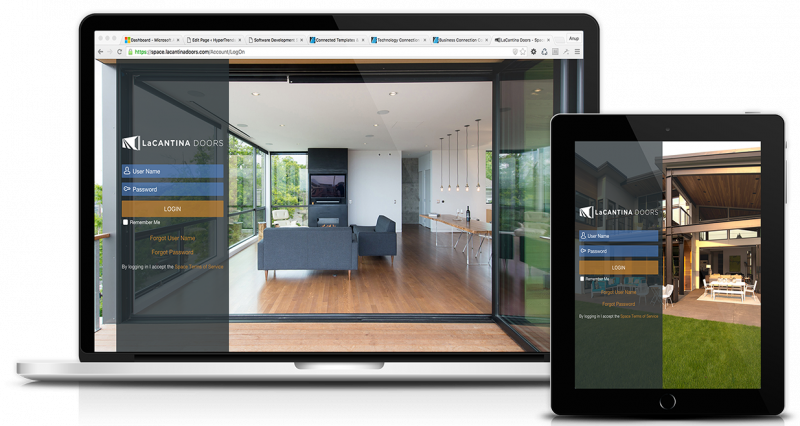 Some details
HyperTrends Global Inc., a Software Development Company based out of San Diego, CA assisted LaCantina Doors, a premier Door Manufacturing Company in virtualizing their entire operations for over 8 years.
HyperTrends was responsible in building the Space application that allowed dealers across the world to run quotes on LaCantina Products. The Space application had the following core features:
…
Engine
Calculation Engine
Production Engine
Document Engine (for generating Warehouse and related Documents)
Shop Drawings Engine
BOM Generating Engine (for integration with SYSPRO ERP)
Using ASP.NET MVC and C#, HyperTrends was able to build a Web Application and a SaaS Platform that assisted dealers all over the world to service their customers and LaCantina to manage their entire global operations under a single umbrella.
Technologies: ASP.NET MVC, Web API, C#, SQL Server, RabbitMQ, SYSPRO WCF ERP Integration, Azure, MongoDB