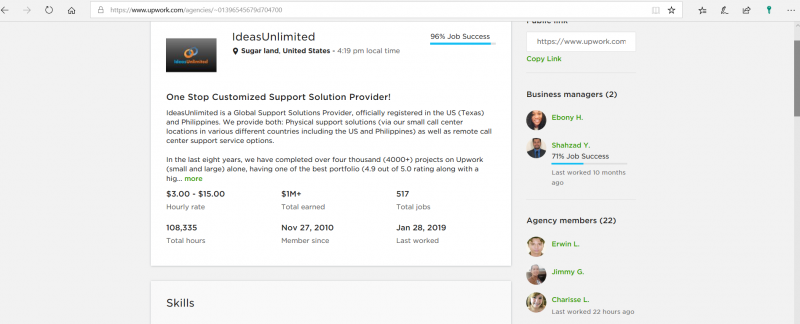 Some details
IdeasUnlimited is one of the top ranked companies on Upwork. We have completed over four thousand projects on various freelancing platforms including Odesk, Elance, Upwork and a few others.
There are many other agencies on these platforms but only a few have been able to deliver high quality work on such a level, consistently like our company. This is why our call center and remote workforce options are changing the way
…
modern service and support agencies operate around the world!
IdeasUnlimited: Service support redefined!