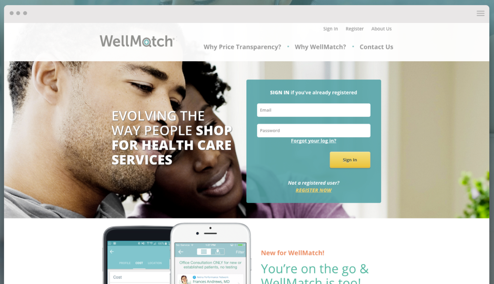 Some details
Koombea partnered with Aetna to develop, ship, and iterate an app that has become the linchpin of a successful and profitable new line of business that has little competition in a very competitive market.
Allowing users to shop for medical services rather than insurance providers, WellMatch created both a vital product differentiator that Aetna could use to win more national customer accounts and a new line of business
…
they could monetize.
Measuring Results
The app has already scaled beyond 500k users in 92 middle market accounts and 30 national accounts like Johnson &amp, Johnson, Costo, Nascar, and Nordstrom.
Most importantly, WellMatch has helped strengthen Aetna's market position by creating a competitive advantage that competitors have been unable to replicate.