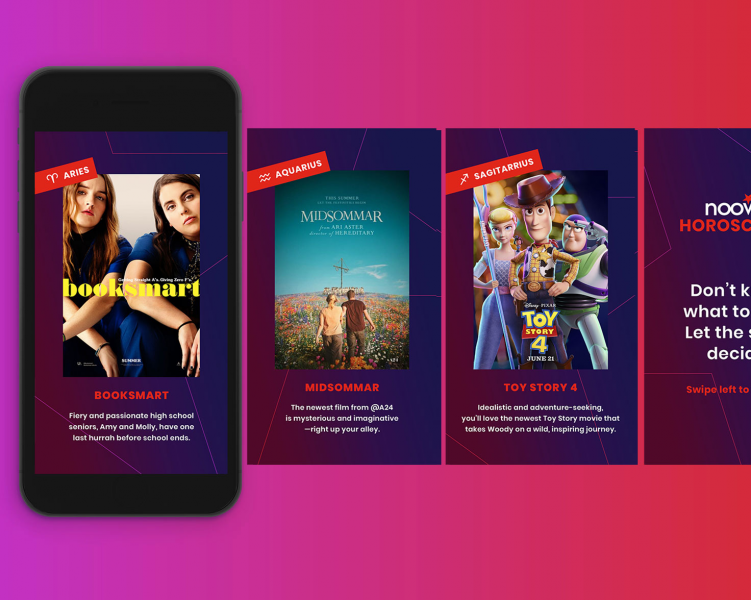 Some details
Obsess with Noovie.
Noovie is a digital ecosystem under the giant brand NCM (America's Movie Network). Noovie connects brands with movie audiences in the cinema, and brings entertaining online experiences, exciting games, and creative content to movie lovers everywhere, making make the magical feeling of the movies part of their every day.
Motto led the brand overhaul, including repositioning,
…
brand strategy, visual identity, brand look and feel, content strategy, and social strategy, grid and templates for the Noovie rebrand.
SERVICES INCLUDED:
Brand Strategy
Brand Position
Brand Identity
Tone of Voice
Brand Personality
Social Media


FULL CASE STUDY:
https://wearemotto.com/portfolio/noovie/