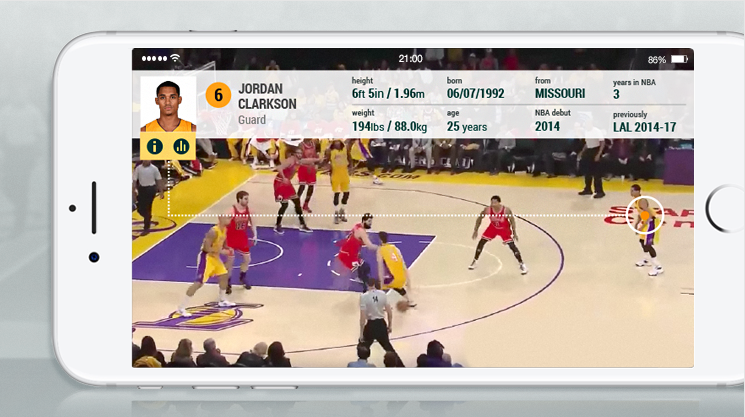 Some details
A U.S.-based sports technology company relied on Oxagile to rethink their core product — a real-time tracking and analytics system for basketball teams — as a mobile engagement tool.
Oxagile's R&amp,D unit managed to bring this ambitious idea to life via a potent combination of cutting-edge computer vision and statistical analysis technology.
Underpinned by real-time data collected from special ball- and
…
player-tracking sensors, the delivered solution can process mobile video in real time, recognize the players captured on screen, and calculate precise coordinates of players from any position around the court.
As a result, users are now able to point their mobile camera at the court and tap any player to view a wealth of related information.
Besides increasing the fans' involvement in the action, the app is poised to be a useful assistant for basketball scouts who want to get instant access to certain player's performance stats during the game.
Duration: 2 months
Effort: 4 man-months