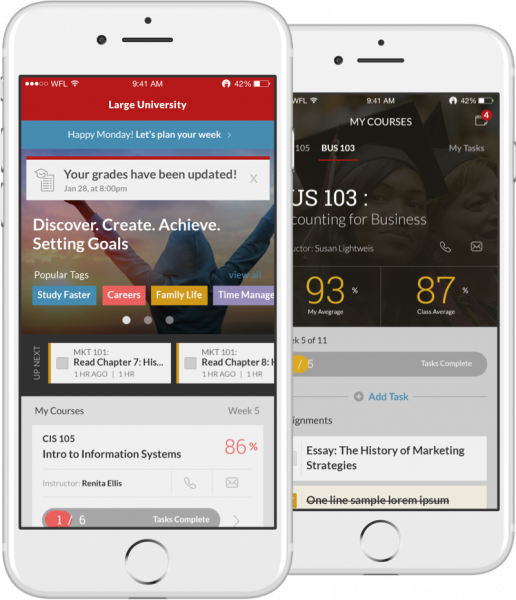 Some details
Comprehensive Digital Strategy, Mobile Apps, &amp, Web Presence Drive Admissions &amp, Student Engagement
One of the largest online education Universities in the world needed a digital presence that would support and drive student admissions, retention, and engagement. 
PointClear Solutions partnered with the University to strategize, design,
…
and develop a comprehensive, engaging online presence including an iOS and Android mobile application, admissions portal, and marketing website. The PointClear team also built an API in the AWS Cloud environment to integrate the mobile app with third-party enterprise systems.
The University's online presence now supports its mission of making a quality education accessible for anyone wanting to finish their degree and expand their career.