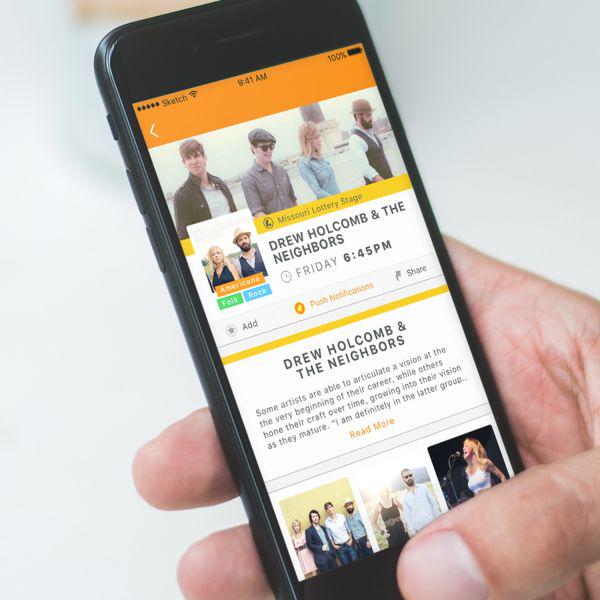 Some details
First launched in 2007, the festival features over 30 artists representing the genres of roots, blues, gospel, country, folk, bluegrass, rock and soul.
Part of the challenge of the Roots N Blues app is creating a mobile experience that captures the spirit of the festival with fun and innovative designs that change each year. On top of that over 100 thousand people attend the festival each year, which causes saturated
…
cell reception, so it is necessary for the app to operate fully in offline mode. Lastly, the organizers need to be able to make last minute changes to the schedule on the fly.

Every year, we work with the festival organizers to brainstorm the next version of their app. We then create designs and interactions that capture the theme of the festival for that year. To handle their data requirements, we have built back-end tools that allow the organizers to update app information and send push notifications from a web app. When we deploy the app, we embed a copy of the data so that it will work fully in offline mode without having to be connected at all.
Each August, we create new, elegant and intuitive user interfaces that are true to the heart of the Roots N Blues festival and accessible to a wide demographic. Thousands of people use the app to plan out their three day experience at the festival.