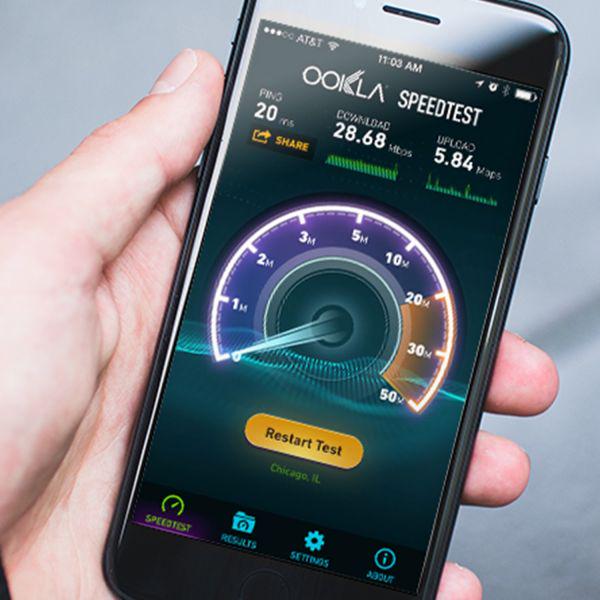 Some details
Discover which internet service providers and mobile networks are fastest and measure your device's cellular and Wi-Fi data connections.
When Ookla came to us, iOS 7 was still in beta, but they needed to have an update ready for when it came out. While iOS 7 added a lot of internal features for app developers, it broke many of the existing navigational and UI elements.
Because Speedtest supports so many users,
…
backwards compatibility was a major factor in our approach to the problem. The original app was written in iOS 3 and they still needed support for older versions of iOS. We went through their existing codebase and resolved the issues caused by iOS 7 while successfully maintaining backwards compatibility for the older versions of iOS.
The update to the Speedtest app was published in time for the release of iOS 7, so Ookla didn't miss a beat. On top of that, we were able to improve network testing accuracy in the app with some changes we made to the codebase and significanctly reduced the number of crashes for all users.