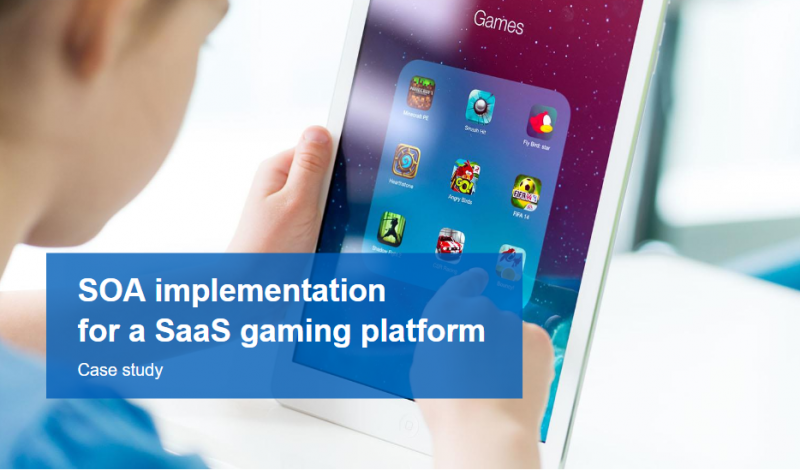 Some details
The Customer had a SaaS product – a gaming platform integrated with a number of third-party SaaS services. The system contained sophisticated billing and reporting tools to calculate and track payments.
Since the company's client base, along with the plans to add new functionality, was growing rapidly, the Customer decided to implement a new service-oriented architecture (SOA) in order to make the system more effective
…
and scalable. Thus, separating internal modules into self-contained services would make it easier to maintain and extend the system as well as enable parallel development.
Technologies and tools
Frameworks &amp, libraries: .NET, WCF, WIF, ASP.NET, ASP.MVC, WinForms, Enterprise Library, Moq, Entities Framework, NUnit.
Languages: C#, Transact-SQL, XML, XSLT, XAML, HTML, CSS.
Database management systems: MS SQL Server, MySQL.
Revision control system: SVN
IDE: MS Visual Studio
Other tools: SMTP, MSMQ, WIX, LINQ, XSD, RSA, Team City, Enterprise Architect, FxCop, StyleCop, NCover, Flex, Flash