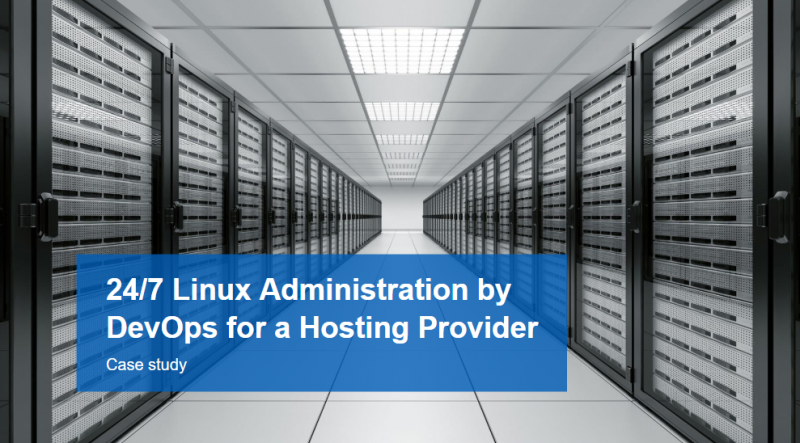 Some details
As a hosting platform provider, the Customer has quite an extensive environment comprised of around 2000 open-source servers running several Linux distributions (Debian, Redhat, CentOS).
The company provides shared hosting (a number of websites hosted on one server) and multisite hosting (geographically distributed environment) services for various kinds of WordPress solutions.
As the Customer is committed to
…
ensuring the stability and security of the hosting platform, centralized and continuous maintenance of its servers is required.
Technologies and Tools:
Operating systems: Linux (Debian, Redhat, CentOS).
Web server: Apache HTTP Server, Nginx.
Revision control systems: Apache Subversion (SVN), Git.
Scripting languages: PHP, Perl, Bash.
Network management systems: Zabbix, Nagios.
Configuration management systems: Puppet, Chef.
Other tools: MemcacheDB, MySQL database, Varnish daemon.