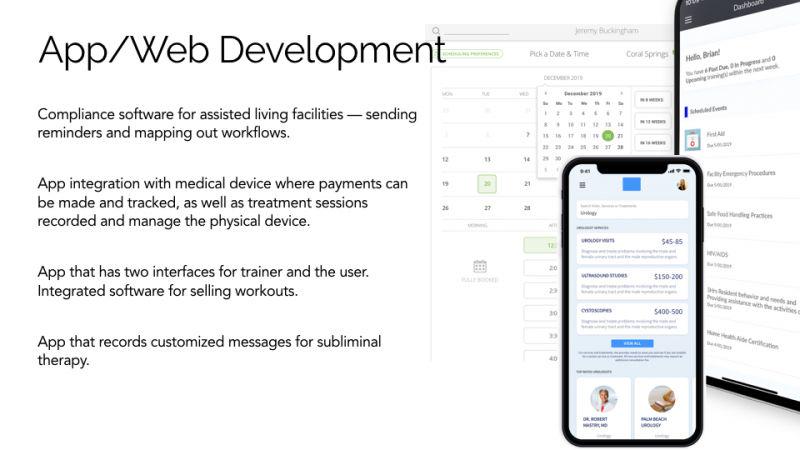 Some details
Compliance software for assisted living facilities — sending reminders and mapping out workflows.
App integration with medical device where payments can be made and tracked, as well as treatment sessions recorded and manage the physical device.
App that has two interfaces for trainer and the user. Integrated software for selling
…
workouts.
App that records customized messages for subliminal therapy.