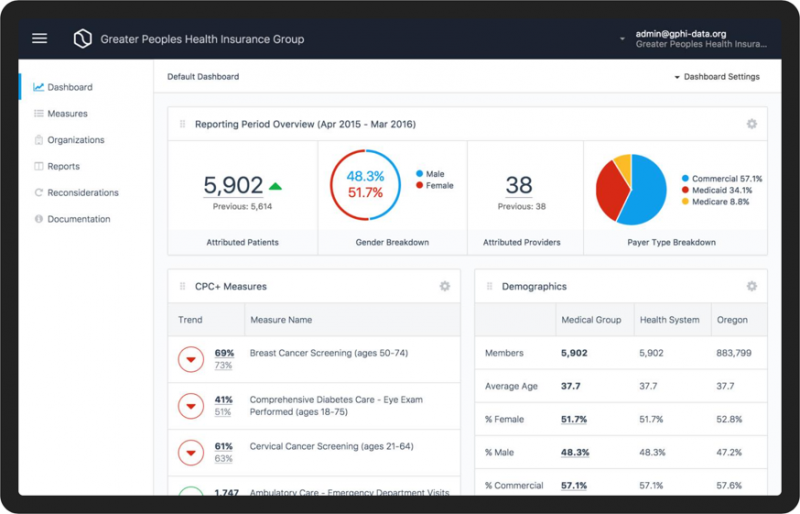 Some details
Partnering with Onpoint Health Data, we created both an administrative portal and user portal for accessing healthcare ",All Payer Claims Data (APCD)",. The portal is used by Insurers, Doctors Offices, Medical Groups and other organizations in many states to analyze and asses their performance on medical measures. From 2017 to 2020, we rolled out this platform to multiple state APCD entities.
The Provider Performance
…
Portal is an advanced cloud based analytics platform that meets HIPAA and HITECH security and legal requirements while providing users with a modern web environment that meets the high expectations of consumers today - responsive for devices, extremely fast and straightforward to use.
Goals:
Improve health care price transparency
Assist patients, providers, hospitals, clinics, insurers and medical groups to make informed choices about care
Enable purchasers to identify value, build expectations into their purchasing strategy, and reward improvements over time
Promote competition based on quality and cost