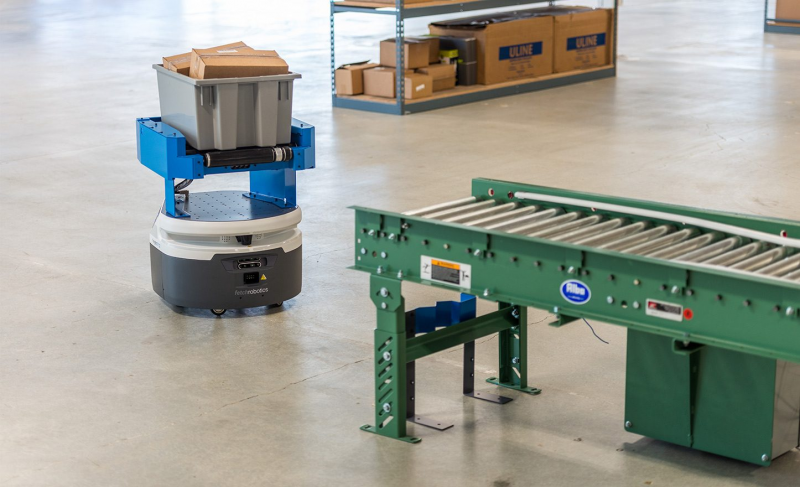 Some details
Fetch Robotics develops and manufactures autonomous mobile robot solutions for the warehousing and intralogistic markets. 
Fetch commissioned Star to develop the Taskbuilder module and develop the backend and website integration with FetchCore. Fetch's customers use Taskbuilder to configure, schedule, and customize their robots tasks. These tasks can be anything from fully automating
…
induction and delivery with facility ASRSs to running automated cycle counts in a live warehouse. Once the tasks are entered into Taskbuilder, FetchCore transmits the tasks, either to an entire fleet, or to one specific robot.
RESULTS:
Implemented the TaskBuilder module and integrated it with FetchCore
Developed a tool for defining robotic data collection routes
Developed a robot queueing feature
Developed a tool that manages destination groups
Implemented a new 'conditional actions' capability that gives "if-then-else' flexibility
Developed a standalone application for field personnel, enabling them to create robot tasks for picking up and dropping off carts