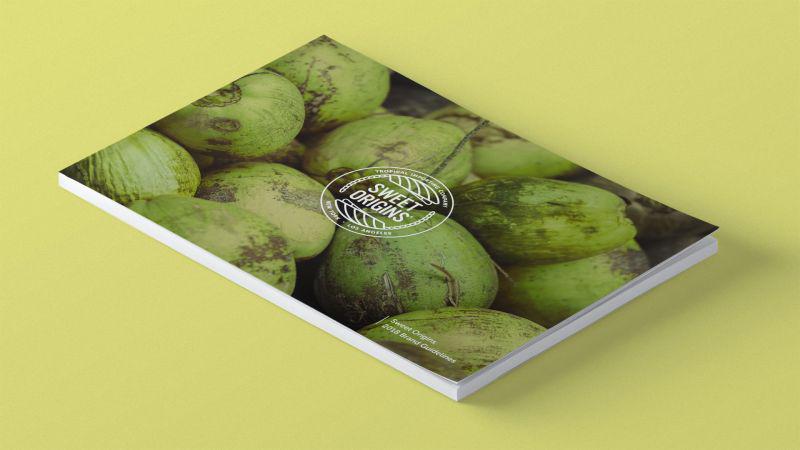 Some details
Sweet Origins is a boutique tropical importing company. The founder of Sweet Origins built his company around a single premise: to import the highest quality ingredients. While the products are premium, the brand needed to be approachable, like a small business with strong ties to growing and harvesting fruits and vegetables. Lastly, there was the possibility that Sweet Origins would move toward selling packaged products direct
…
to consumers, so the visual identity needed to accommodate such growth in the future.
During discovery, we learned more about the regions that Sweet Origins imports quality ingredients from: tropical areas with groves of tall, healthy palm trees. We also knew that palms are a common visual element in the tropical food and beverage industry. To make sure our logo was unique, we opted for a highly stylized depiction of palms, circling each other to create a badge—a logo style we found to be appropriate for a premium and modern, yet authentic business.
We wanted to bring an additional level of authenticity and approachability. While we decided on aquamarine as the primary brand color, the logo could adopt the colors of the fruits that Sweet Origins is currently most involved with—green coconuts, açai berries, watermelons, and dragonfruit. In our style guide, we dictated when these colors could be used to make sure all future assets stay on brand.