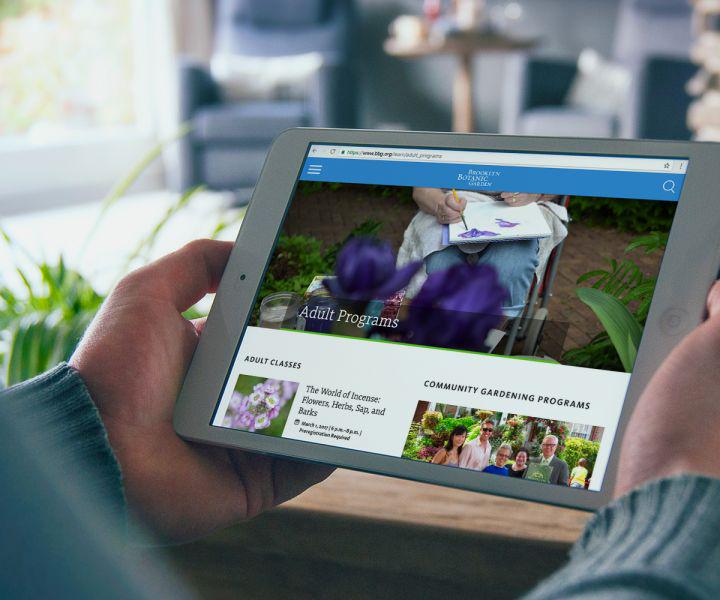 Some details
The Brooklyn Botanic Garden came to us looking for a partner to provide a fresh, modern redesign for their nonprofit web presence, as well as front-end development code for implementation.
The Brooklyn Botanic Garden was looking for a look and feel that would match their print brand, but also would feel more modern and cleaner so it looked appropriate on the web. We worked within the existing BBG brand guidelines, using
…
Kievit (their signature typeface) and several colors from their palette that we found translated well to the Web.