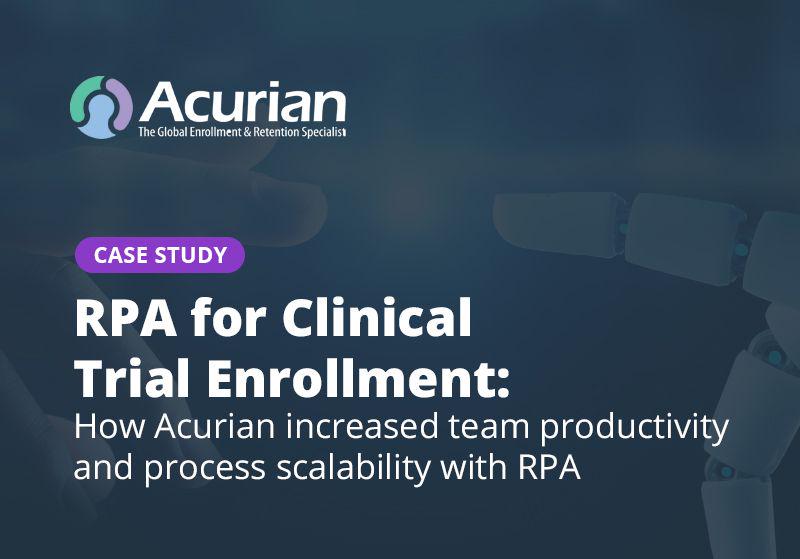 Some details
SITUATION
ACURIAN, like many businesses, relied on manual-intensive processes to support their business of providing full-service patient enrollment and retention for clinical trials. But when Acurian's growth accelerated, these processes started to breakdown and become on burden on the business and employees.
SOLUTION
Acurian turned to TEAM, a trusted
…
IT outsourcing partner, to develop an automation-based solution known as RPA, short for robotic process automation. TEAM was able to quickly deploy RPA across multiple processes – providing huge cost savings and an estimated 146% ROI in year 1 alone.
Find more details in the case study