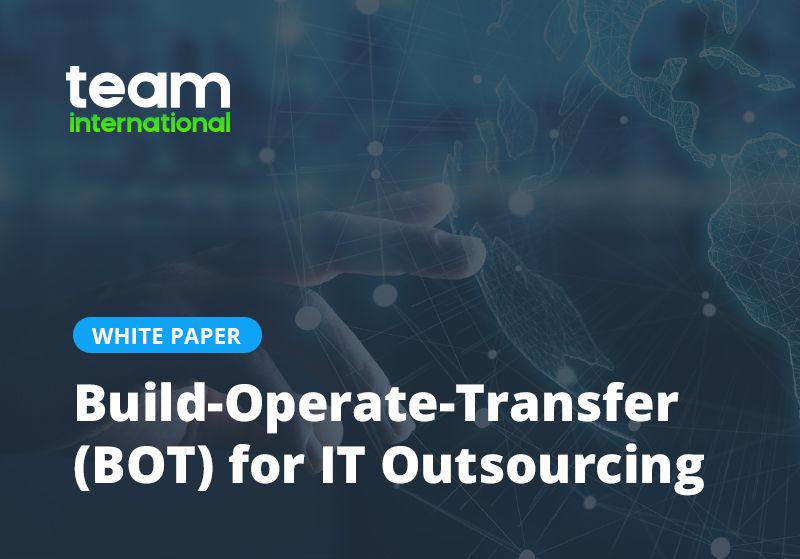 Some details
Why Consider BOT for Your IT Needs?
With this model, an IT outsourcing partner helps you build a dedicated team of IT and/or software development professionals that will be legally transferred to your organization as a fully functional foreign subsidiary after a set amount of time.
BOT helps greatly reduce the costs and risks associated with setting up a foreign subsidiary on your own, while
…
allowing you to maintain a firm hold on your intellectual property (IP).
Find more details in our white paper