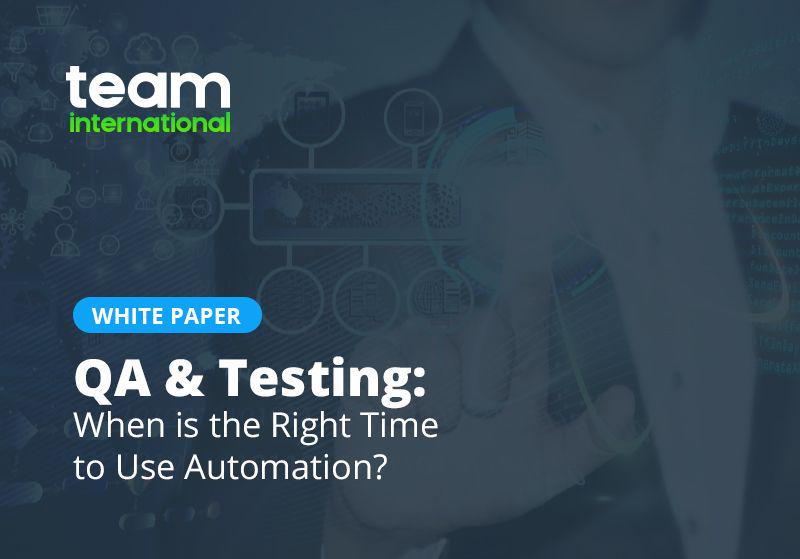 Some details
We all know the benefits of software quality assurance and testing. But why do we use automation testing? And when should we use it?
As exciting and beneficial as test automation can be, it is not the silver bullet, nor should it be employed for every testing project or scenario that you are running. It's important to weigh the cost vs. benefits, ask the right questions, and play to the strengths of automation. In this
…
white paper, we will provide some specific examples of projects that work well with, and don't work well with test automation.
In which of these projects or scenarios would you consider test automation to be the best solution?
We will explore these scenarios and more in our white paper.