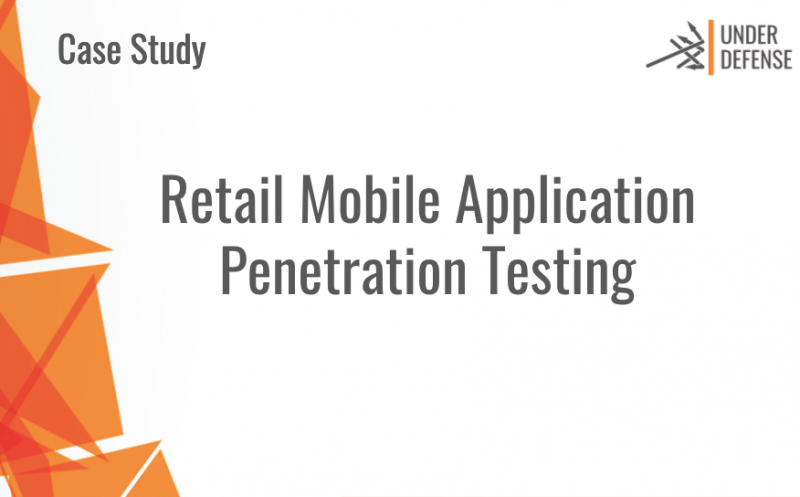 Some details
View case study at https://underdefense.com/wp-content/uploads/2020/03/Retail-Mobile-Application-Penetration-Testing-Case-Study.pdf
Client: Oil&amp,Gas Company
Technical goals:
Test Mobile Application with initial access (unprivileged
…
user profile) from the attackers' perspective
Detect and give recommendations on fixing security issues to protect sensitive data, users' money and company reputation
Business Goals:
Evaluate the current level of mobile application and platform security.
Identify gaps in current cybersecurity posture and check the IT environment for weaknesses.
Provide an accurate evaluation of the security level after the remediation phase.
Solution: This Comprehensive Security Assessment allowed our client to strengthen weak spots in their Mobile Application Security.
Result: Overall security posture was improved after remediation from grade D (Poor) to A (Excellent) following recommendations provided in our Penetration Testing Report. Saved customer',s data from leakage. At the end, our client was able to meet the highest level of compliance and regulation standards.