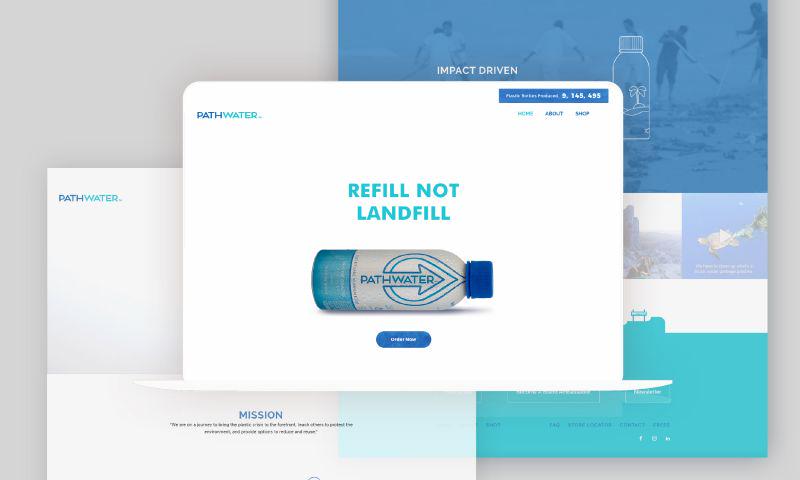 Some details
PathWater is a California-based producer of refillable aluminum water bottles sold directly to retail consumers. 
PathWater's mission is to provide ultra-purified, high-quality water while reducing over 80% of bottle waste going to oceans and landfills.
Maintaining consistency with brand voice &amp, messaging, Nika Digital Agency helped PathWater achieve a relevant look-and-feel with an emphasis on simplicity,
…
sustainability, and health.