10 Marketing Trends for 2021 - read the full article about marketing industry 2021, Market Research and Quantitative & Qualitative from Liana Technologies on Qualified.One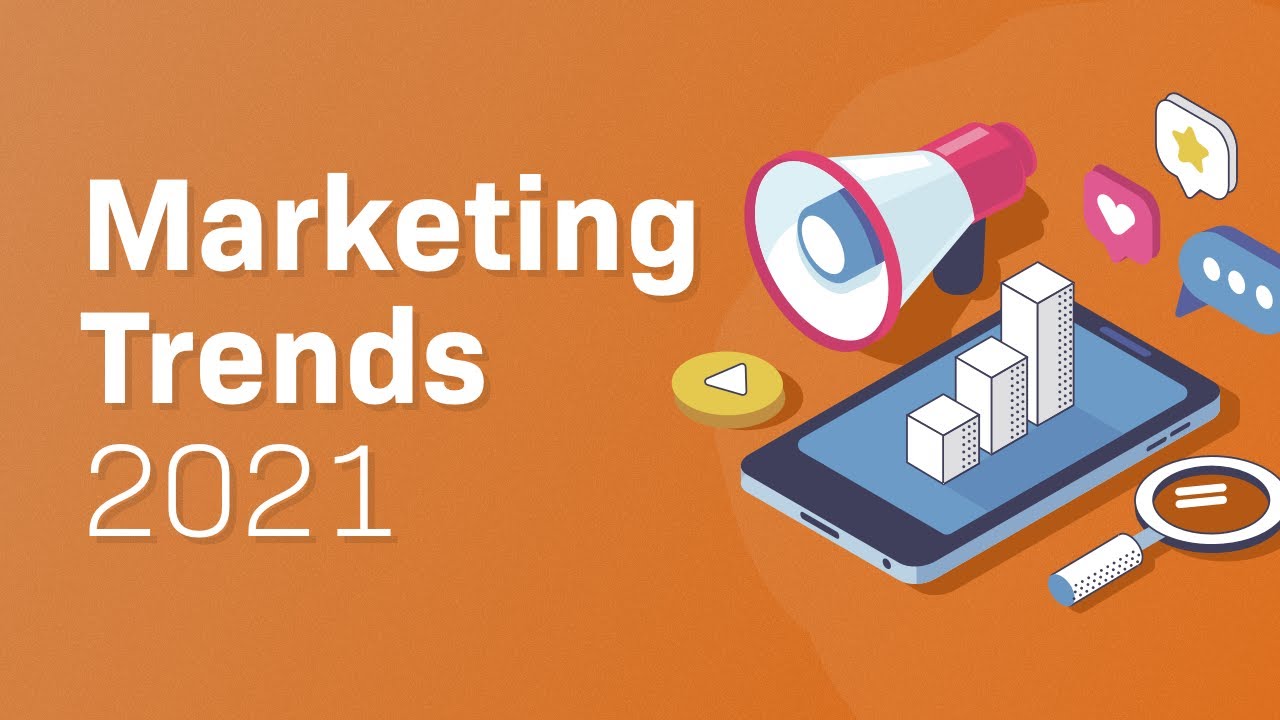 Welcome to LianaNews, reporting  live from Liana studio. And we have the hottest marketing trends  for 2021 for you so, listen up! Corporate social responsibility is a  crucial aspect of doing business nowadays. The amount of consumers that have woken  up to the urgent need for a sustainable business model is growing. Transparency is  expected of businesses in all industries.
Influencer marketing is growing from  social media to cover all possible channels and the highest engagement rates can be  found amongst micro and nano influencers, meaning they have less than 25  000 followers so: utilize them.
For 70 percent of marketers, content  creation is a top investment for 2021, and we recommend investing in videos.  A post that doesnt have a video gets 92 percent less traffic than a  post that has at least one video.
In our latest international survey,  we found out that improved targeting and better marketing return on investment  are the top marketing automation benefits. You can download our automation  guide from this videos description.
Data-driven marketing has lots of benefits but it  requires new skills and knowledge for marketers. The role of analytics and  data will grow in marketing, and with more and more touchpoints  on the customer journey, we get more data that needs to be analyzed  to get to the bottom, with buying behavior. Data-driven marketing has lots of benefits but it  requires new skills and knowledge for marketers. Data breaches and violations have made consumers  more aware of where their data is being stored and used. They are also demanding more secure  data policies. Finding the balance between personalization and not violating privacy laws  is something that marketers need to work on.
The year 2020 introduced us to the new normal:  remote work. Companies views on remote work have changed a lot, possibly from suspicious  and negative to permissive and positive. Remote work does have its upsides and downsides,  for example working from home has made people more aware of their living conditions and how suitable  they are for work. The upsides are easy access to working mode and the convenience of having  more time with your family. The downsides are difficulties to separate work and home life  and maintaining focus throughout the day.
The majority of all kinds  of events, big and small, were moved from 2020 and it is  clear that the start of 2021 wont include any big events either. The situation  has naturally changed their culture already: many people are more inclined to participate in an  event from the privacy of their own home. At the same time, many people actually want to experience  the live event, get dressed up, and meet people. Hybrid events are the answer to this: in 2020  live streaming industry grew 91.8% from 2019.
Oh hi there! User-generated content is basically  any content that the user publishes about a brand. It can be reviews, it can be videos,  it can be social media posts and it is proven to outperform brand-created content.  Ads that have user-generated content get around 400 percent higher  click-through rates than the average.
The pandemic has increased the demand for  e-commerce. According to global web index, 49 percent of all internet users plan to shop  online more frequently once the pandemic is over. The biggest change has been amongst  consumers who are already shopping online. Social media platforms are  also putting effort into making in-platform shopping more effortless with  shopping applications and integrations.
Now youre up to date with the  marketing trends for this year! Thank you for watching LianaNews, and  remember to subscribe to our YouTube channel!
Liana Technologies: 10 Marketing Trends for 2021 - Market Research