How Much Does It Cost to Build An App | App Development Cost in 2022 | Code Brew Labs - read the full article about app development 2022, Mobile App Development and Native and cross-platform solutions from Code Brew Labs - Best App Development Company on Qualified.One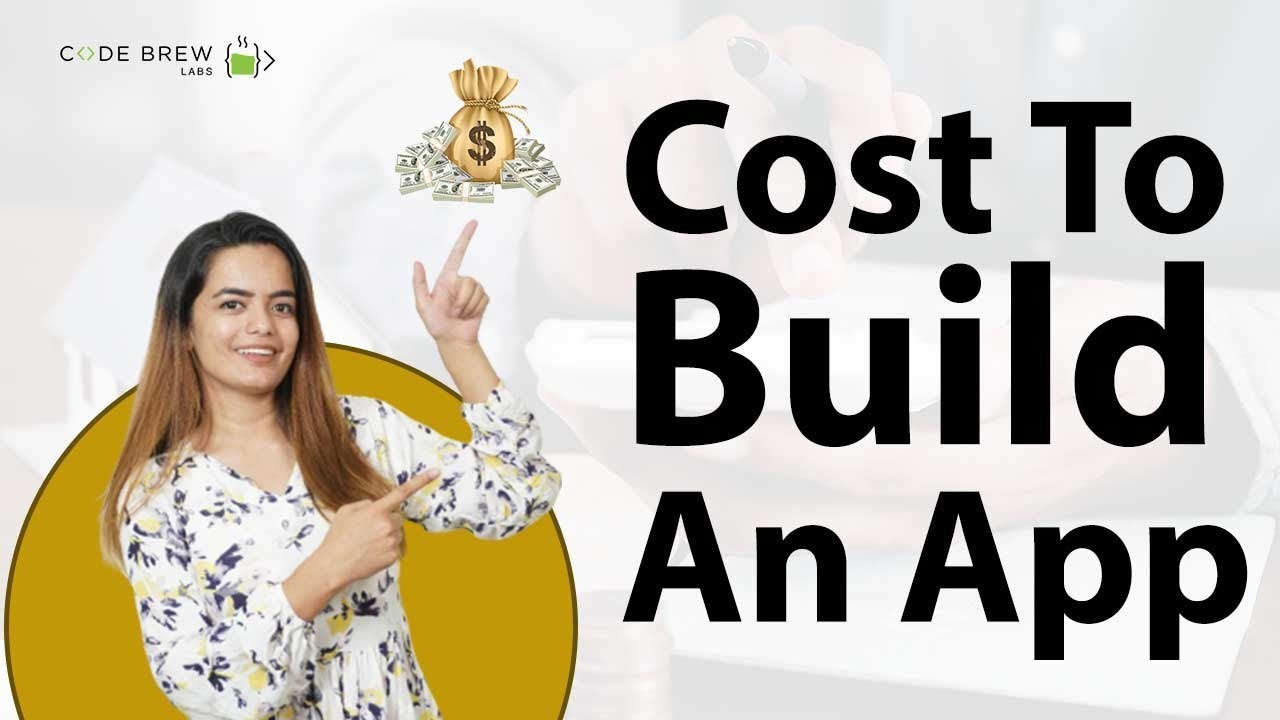 We're living in a world where living without mobile apps is almost next to impossible! Hence, being a business owner or entrepreneur who wants to launch their business online, or increase their customers, sales, profits or boost their overall business, mobile apps proves to be a one-stop solution.
However, as someone who's not from a tech background, the first question that comes to mind is: What is the Cost to Make an App? Hi I'm __Ananya____ As promised in our previous videos, we're back with our video on How Much Time & Cost Does it Take to Build an App.
Before I begin, If you have an amazing app idea in your mind & need any professional help or a free consultation from top app developers around the world, check the link in description! Have an Amazing App Idea? Get Free Consultation So, let's start! What is the Total App Development Cost? Just like each mind interprets the whole world differently, every app has unique requirements & cost varies accordingly. So, it's really hard to provide a direct answer to this.
Building an app from scratch can start from as low as $5000 to as high as $500,000 and even more than that for giants like Whatsapp, Instagram, etc.
App Development Cost Varies From $5000 to $500K and even more! It isn't really possible to provide any price quotation without knowing your requirements or the type of application you want to build.
First of all, you need to understand all the components of the mobile app development process.
For that, we've uploaded a video titled "What are the 3 D's of App Development?" Do check it out! (Point towards the interactive cards) Coming back to app development cost, well, that depends upon various factors like: Developer rates Project complexity And most importantly, the total time it'd take to build an app.
Total Development Time Let's start with who all will be a part of the mobile app development team. Apart from the coders/developers, the team would comprise of: Business analysts & Project Managers who'll create the project backlog along with tasks Solution Architect who'll design the overall architecture of the projects back end components Quality assurance managers who'll create the checklists for the project's functionalities to ensure the functionality works error-free And finally, Designers who'll work on the Project Layout, Prototype Creation, and Complete UI/UX Designing.
To keep it very simple & short, the cost of making an app can be calculated through the following formula: App Cost = Development Time * Hourly Rate And for this purpose, you definitely have to consult an expert (expert related) who can tell you the exact time itd take to build your app & then you can simply multiply it by the per-hour development rate.
Let's say you want to make a simple food ordering & delivery app. (food app screen) The team who'll be working on your app comprises of : Mobile App Developer Backend Developer Front End developer QA Specialist Project Manager App Development Team Let's say they all are hired at a standard cost of 20$ per hour and the number of hours taken by mobile app developer & backend developer is 150 hours each. Front end development & QA specialist takes 120 hours each and Project manager takes 40 hours so your cost would be: 150*20: 3000 150*20: 3000 120*20: 2400 120*20: 2400 40*20: 800 Total : $11,600 But first, let's talk about the factors that'll determine the cost of your app.
So stay tuned till the end.
App Platforms Be clear on what type of application you need for your business: Either it is a Native App, Hybrid App, Data-base Driven App, A Basic functionality app, To explain about these platforms & time required to build such apps in detail, we'll shortly come up with a detailed video soon. To get your queries resolved right now, check the link in description.
Plus, you can check out our video on "What is The Future of Mobile App Development" - Thumbnail/Video Number of Features & Complexity The number of features you want to add to your app would play the most important role in determining the cost of your app. (Fast Forward any feature video screens) Let's say you want to add an in-built GPS navigation feature or a payment gateway (Paytm, Stripe, etc) or want the user to login/sign up using their phone, email, etc. to the app.
In this case, you'll be charged on the basis of Cost = total hours taken to implement a feature (*) per hour development charges Secondly, the cost varies according to the complexity of the features. In some cases, adding a single feature can take more time than adding 10 features. For example, the algorithm in dating apps that matches one another and also sends suggestions of new matches every day is a quite complex feature & consumes many development hours & obviously dollars at the same time.
5. App Development Partner From the points above, it's almost clear that the cost of an app is directly dependent upon development hours & the scope of the work.
But let me tell you what affects the hourly rates of development s Factors That Affect Hourly Development Rates Location Team Strength & Experience Number 1 is your Location. App development companies in the US can charge anywhere around 150 to 200 $ per hour In European countries, you can hire app developers for 80 - 100$ per hour In Australia, you'll find developers from 120 - 150 $ per hour And In Asian countries like India, you can hire an app development company from 30 to 60$ per hour Number 2 is the Team Strength & Experience How big the app development team is, how much experience the app developers have, how many apps the company has built, etc are all such factors that can determine the cost of your app.
And yes, if you're confused between whether to hire a freelancer or an app development company, check out our video. "5 Benefits of Hiring an App Development Company over a Freelancer" App Maintenance & Support App maintenance is equally important to building and launching your app for the users.
The reason being, app maintenance ensures: Compatibility with evolving Operating systems and devices Operating System & Device Compatibillity Modifying and upgrading the UI and UX UI/UX Modification Upgradation of functionalities and addition of new features Feature Addition/Upgradation The average cost of maintaining an app can vary from $400 to $900 per year. It can differ as per your market location, type of technology, and complexity of the upgrade.
In the end, I'd recommend you to jot down your requirements and ge b t a consultation from an expert. You can book a free consultation with our C-level industry experts in the link given in the description below. We'd love to hear from you and provide the best possible services.
If you found this video resourceful, subscribe to our channel & hit the bell icon.
We'll be back with our next video soon, till then stay tuned!!
Code Brew Labs - Best App Development Company: How Much Does It Cost to Build An App | App Development Cost in 2022 | Code Brew Labs - Mobile App Development