Apple VR Glasses - 2022 mixed reality headset AR VR leaked features - read the full article about AR technology, AR/VR Development and Augmented & Virtual Reality Solutions from Digital Markings on Qualified.One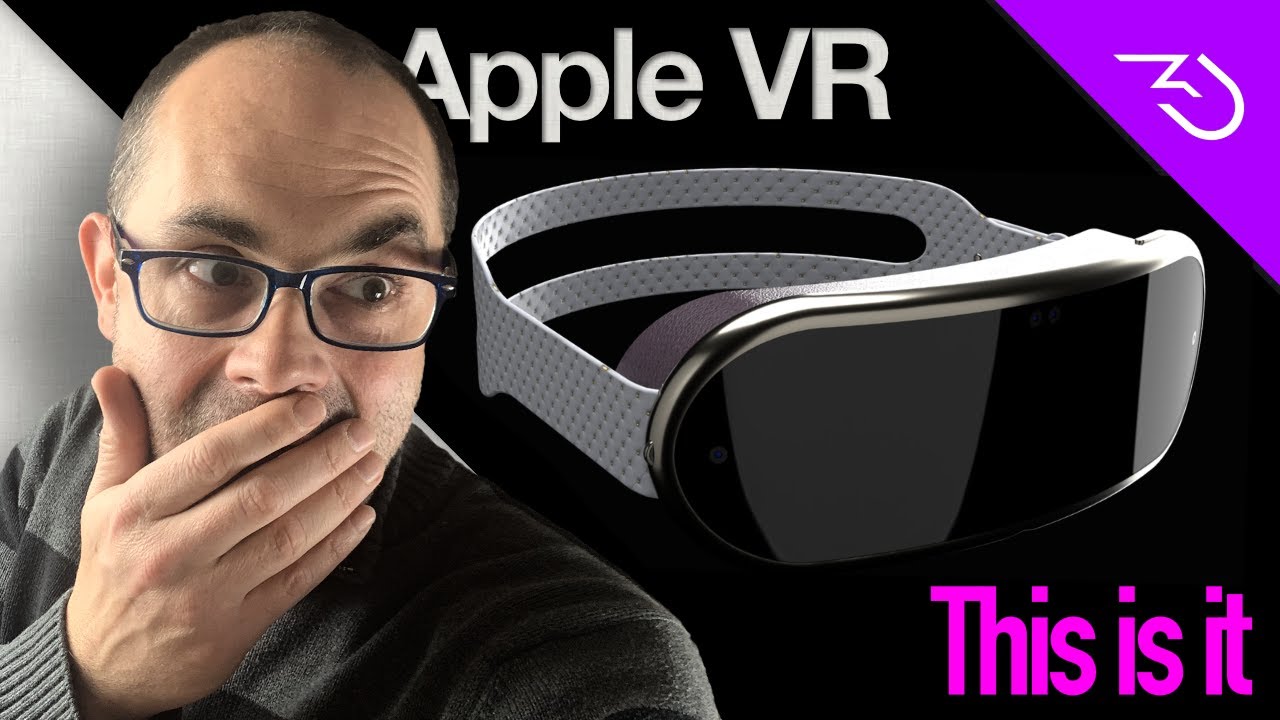 If you thought that Apple rumor will slow  down now at the end of the year, you've deeply mistaken. During previous week we  had a chance to get some new information about the alleged mixed reality glasses coming  from Cupertino. According to Kuo Ming Chi, we can expect something in Q4 next year. But this is just  a piece of the information that we have, so lets talk about tit. Hi friends and welcome to Digital  Markings channel. My name is Marko and this is your dose of Apple news, leaked information,  rumors and opinions. Make sure you subscribe, leave a comment below, hit the like button  and don't forget to enable all notifications so you don't miss the next video. But first, this  content is sponsored by BlackBeard Hosting. So, first their 13 seconds promo end lets go. Black Beard Hosting - simple and easy to use web installer, 24/7 customer support with  real people! Check it out, one month free trial, no credits card needed. With DigitalMarkings  code get 5% off. Black Beard hosting.
The rumors about the upcoming Apple headset and  glasses have been with us since the last year or longer, with tech insiders like Kuo Ming Chi and  Mark Gurman being the loudest ones. Not long ago, Kuo has once again revealed new details about  Apple's AR/VR device. If you recall some initial prediction mentioned two products, VR headset  and afterwards AR glasses, with the first one, code-named N301 expected in 2022 and the  latter one with N421 designation around 2023 or later. Some recent updates confirm the original  predictions, with the first device still coming next year, likely Q4 2022. This product, according  to Kuo will be mixed reality headset, that will not only complement the real environment with  computer-generated information, but could also create completely virtual realities generated on  two Micro OLED screens. These screens, according to Kuo will be produced by Sony and should  support 4K resolution. Few months ago however, The information portal which is considered quite  reliable, suggested ultra-high-resolution 8K displays one for each eye. The same article  included how users will also have to wear a thimble like device or the ring on their finger  which should help with controls and hand tracking. Apple analyst in his note, published that Apple's  AR/VR headset will be powered by two chips, with more powerful being the M1 equivalent  - you know, that same processor that powers some of the existing Macs as well as the most  latest iPad Pro lineup. This matches the original claims about ultra-powerful system, with graphics  and processing speeds unheard of for a wearable product. Um, ok. Kuo also mentioned support for  higher bandwidth wifi 6E. If we go into details, if what we've heard is correct, headset displays  will integrate eye-tracking technology to make sure movements are as one-to-one as possible  as well as dozen cameras for tracking, LiDAR, hand movements and even an outward-facing visor  built into the display to allow the wearer to show graphics to others. Few published patents  which we have seen during the year promise some interesting features like air gestures,  visual touch detection, navigation by sound, virtual store experiences, 3D object  scanning, share play, etc. As far as we know, this first generation headset will weight around  300 or 400 grams, while according to Kuo, Apple is already working on its successor which could  be lighter and should see the light of the day somewhere around 2024. So far the price range for  this particular product has been jumping between 1000 and 3000 dollars. But that's just guessing.  It also depends what will be the target audience of this product. We know you will be able to  navigate, consume multimedia, do some gaming and probably something specific for Professionals.  Let me ask you a question - would you be interesting in something like Apple AR/VR  headset or you would rather wait for those more sophisticated and practical AR glasses?  Please answer in the comment section below.  That's all. Make sure you subscribe, hit the  thumbs up and turn on notifications. Don't forget to check the links in the description, beside some  cool offers and discounts, you may find few Apple products and accessories as well. Thank you  so much for watching Digital Markings channel. My name is Marko. Talk to you  soon. Have an excellent day. Bye!
Digital Markings: Apple VR Glasses - 2022 mixed reality headset AR VR leaked features - AR/VR Development