Computer science students are often on the road, whether they are in class or working on a project. So, what kind of laptop would be the best fit?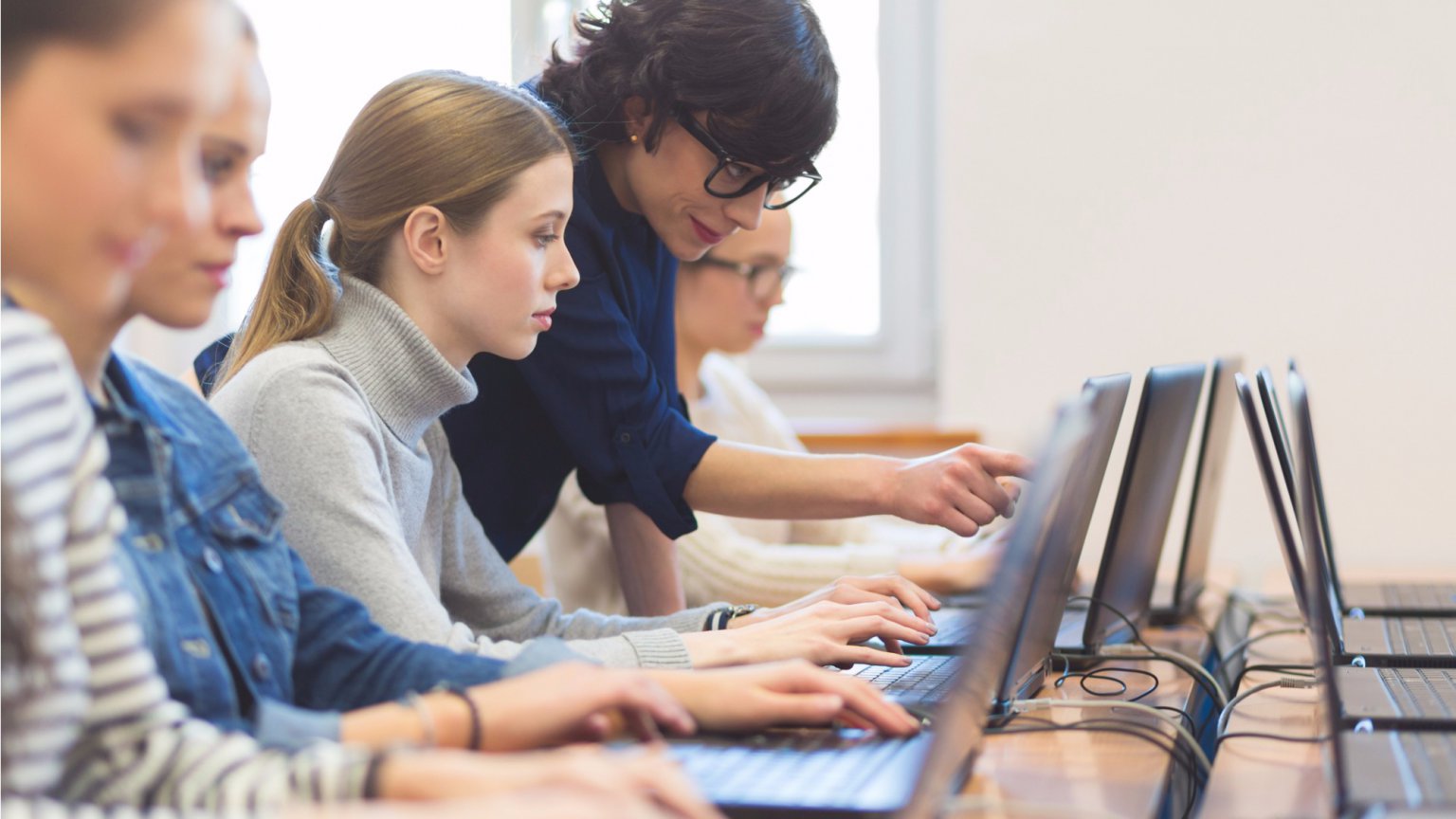 They need laptops that can handle their tight schedules and high workloads.
The best laptops for computer science students should be lightweight and compact so that they can be carried to class or meetings in a backpack. Many of the best laptops for computer science students are actually ultrabooks due to their powerful processors and long battery life. They also usually have bright screens optimized for viewing codes and graphs.
Computer science students need laptops that can handle anything from programming to data analysis. So, they should choose the best laptops for programming.
Apple MacBook Pro
Check the Price
The new MacBook Pro 14 (2021) came out very powerful. So much so that its purchase is not justified for everyone.
Many have said that the updated MacBook Pro 2021 is terrible. The devices are big, too wide, and even bangs: not at all in the style of Apple. In the promo photos it is, but in real life it is not at all what they show us in the photos.
In real life, the new Mac is quite neat and not so big when compared with the same MacBook Air 2020 on M1. The novelty is nice to hold in your hands, although extra centimeters and grams may seem like a tangible burden for transportation, especially if we are talking about a 16-inch model.
Ports
I've been waiting for a very long time for the SD card reader and HDMI to be returned to the Mac. I don't like using adapters and hubs at all, partly because I often forget them and have to somehow get out of the situation. Finally, Apple returned the ports, but, as expected, on its own rules: we got HDMI 2.0 (although it was quite possible to put 2.1), the card reader is also not the newest certificate, but UHS-II, when there is already UHS-III or SD Express.
M1 Pro & M1 Max Processors
First impression: programs started to run faster. The difference is in seconds, but sometimes it can be a critical indicator. I opened 20 programs on Air and on Pro 2021, on the second there was no suspension or the slightest hint of overload. The first one started to warm up a bit. During the Dota 2 game, the firmware got a little hot on the maximals, but the coolers did not activate.
MacBook Pro 2021 Battery
Apple has assured that the new Mac can work offline for up to 10 hours, which is significantly less than the 13-inch version on the M1, which works up to 15 hours or the Air M1, which can work up to 15 hours (Internet surfing).
More energy is required to power the CPU and GPU, as well as the display (although the mini-LED is more energy efficient). Offline work with the device on M1 Max can be even worse because of the better GPU.
Keep this in mind when choosing a device for yourself.I discharged a 14-inch MacBook Pro on M1 Pro from 50% to 10% in 2.5 hours by running Photoshop, Dota 2 and several system programs. When an additional display is connected, the battery consumption will also be higher.
Dell Inspiron 15 5510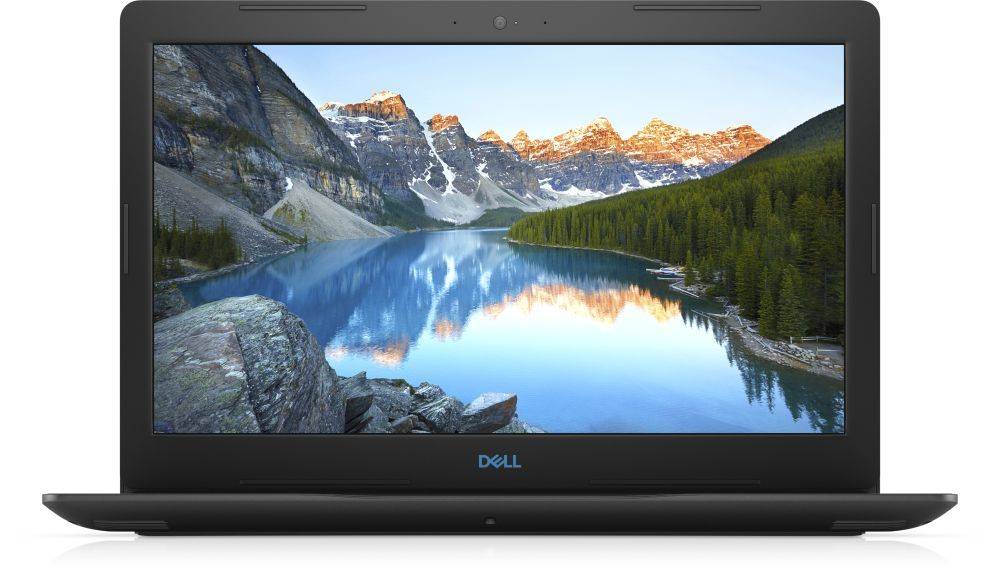 Check the Price
It is aimed at those who are looking for the lightest and most compact solution for every day and, at the same time, are not ready to overpay for the flagship 13- and 14-inch models. Creating it, our developers proceeded from this, but they managed to achieve more.
Like the XPS 13, the Inspiron 7490 is also enclosed in a metal case, but it is lighter! At the same time, there was a place in the thin case for both Thunderbolt (Type-C) charging and full-size USB adapters will not be needed. And the gadget is also interesting for its very impressive battery life. Plus a high-quality FHD display, plus a convenient keyboard.
The Dell Inspiron 7490 is one of the lightest and most compact laptops in our product portfolio. In a modification with a non-touch display (and this is exactly what we have on the test today), the computer weighs a little less than 1100 grams. Often in such cases, developers have to sacrifice the strength of the case, but definitely not in this case. The fact is that almost the entire laptop case is made of magnesium alloy – neither the working panel nor the cover of the device bend even from sufficiently strong presses.
If the Dell Inspiron 7490 case area is about the same as the XPS 13 7390, and less in weight, then the thickness of the laptop being viewed today is still larger, and for many it will be good news. Because there was not enough space for full-size USB ports on the 11.6-millimeter (in the thickest place) ends of the flagship, and in the 18-millimeter Inspiron it is already quite enough for them.
The Dell Inspiron 7490 has quite a few configurations. We have already told you about the differences in matrices, now let's talk about the differences in hardware. In terms of processors, it all comes down to Intel Core i5-10210U and i7-10510U. In both cases, the laptop can either be equipped with discrete NVIDIA GeForce MX250 graphics with 2 GB of memory, or it can only do with integrated Intel UHD Graphics. RAM can be either 8 or 16 GB, and its volume cannot be increased after purchase. The SSD storage capacity is either 256 or 512 GB. Plus, we remind you once again that machines in the configuration with a touch screen weigh about 100 grams heavier.
ASUS VivoBook 15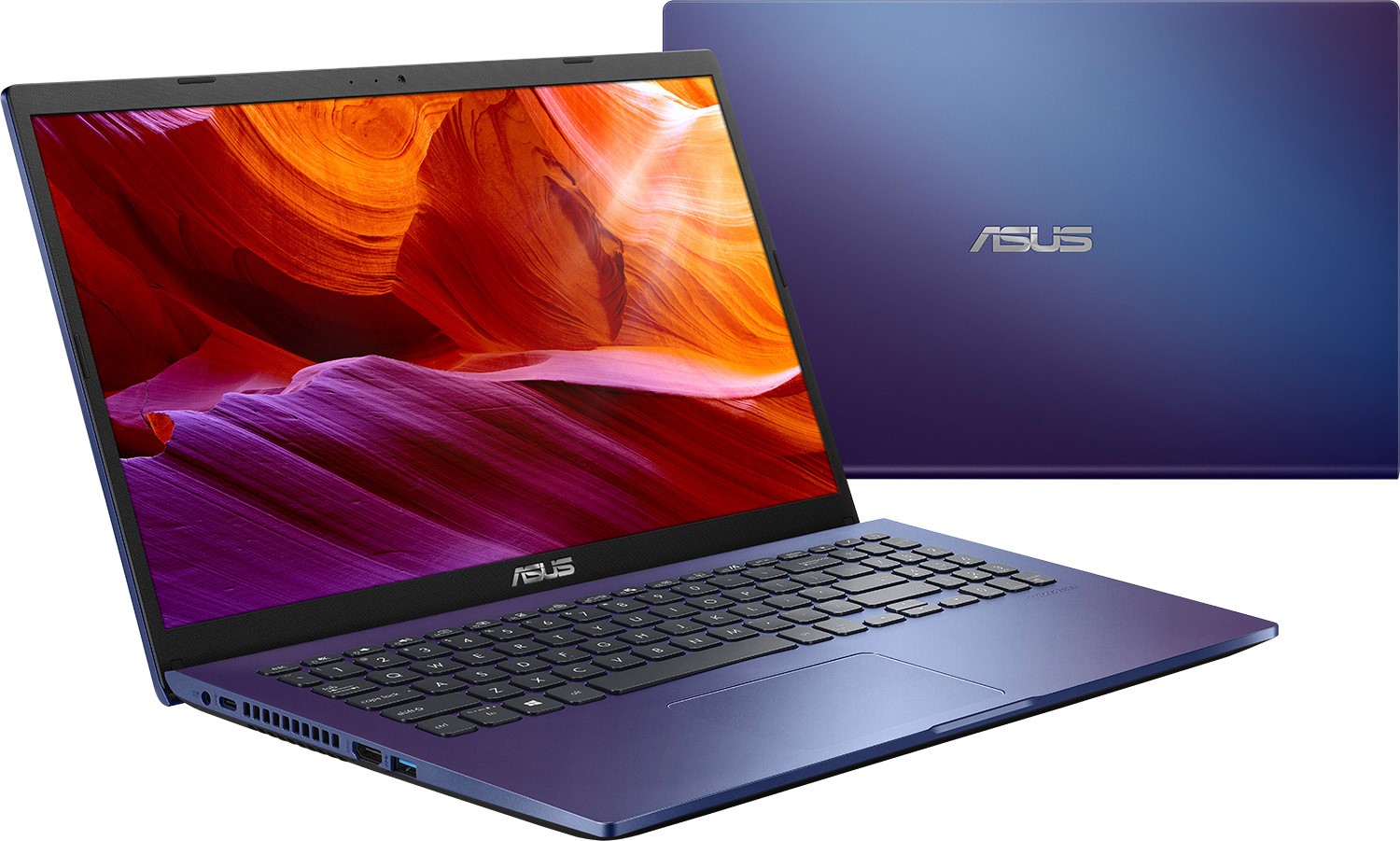 Check the Price
So, the basis of our modification of the Asus VivoBook 15 X512UF laptop is a quad-core Intel Core i7-8550U (Kaby Lake-R) processor. It has a nominal clock frequency of 1.8 GHz, which in Turbo Boost mode can increase to 4.0 GHz. The processor supports Hyper-Threading technology. The size of its L3 cache is 8 MB, and the TDP is 15 watts. The Intel HD Graphics 620 graphics core is integrated into this processor.
Note that laptops of the ZenBook 15 UX533FD series can also be equipped with a quad-core Core i5-8250U processor.
In addition to the integrated graphics core, our laptop also has a discrete Nvidia GeForce MX130 graphics card with 2 GB of GDDR5 video memory.
The laptop supports Nvidia Optimus technology, which is responsible for switching between discrete and processor graphics.
The base frequency of the Nvidia GeForce MX130 (GM108) GPU is 1109 MHz, and in GPU Boost mode it can reach 1189 MHz. As it turned out during testing, in the stress loading mode (FurMark) of the graphics card in steady-state mode, the GPU frequency is 928 MHz, and the GDDR5 memory frequency is 1253 MHz (effective frequency of 5 GHz).
The memory in the Asus VivoBook 15 X512UF laptop is partially soldered on the board. More precisely, 4 GB of DDR4-2400 memory is soldered on the board and there is one slot for installing a memory module. In our case, a 4 GB DDR4-2400 memory module was installed in this slot. Thus, in total, the laptop had 8 GB of DDR4-2400 memory, which worked in dual-channel mode.
The laptop's communication capabilities are determined by the presence of an Intel Dual Band Wireless-AC 8265 wireless network adapter. This dual-antenna module supports 2.4GHz and 5 GHz frequency bands, complies with IEEE 802.11b/g/n/ac and Bluetooth 4.2 specifications, and the maximum transmission rate over the 802.11ac protocol is 867 Mbit/s.
Acer Swift 3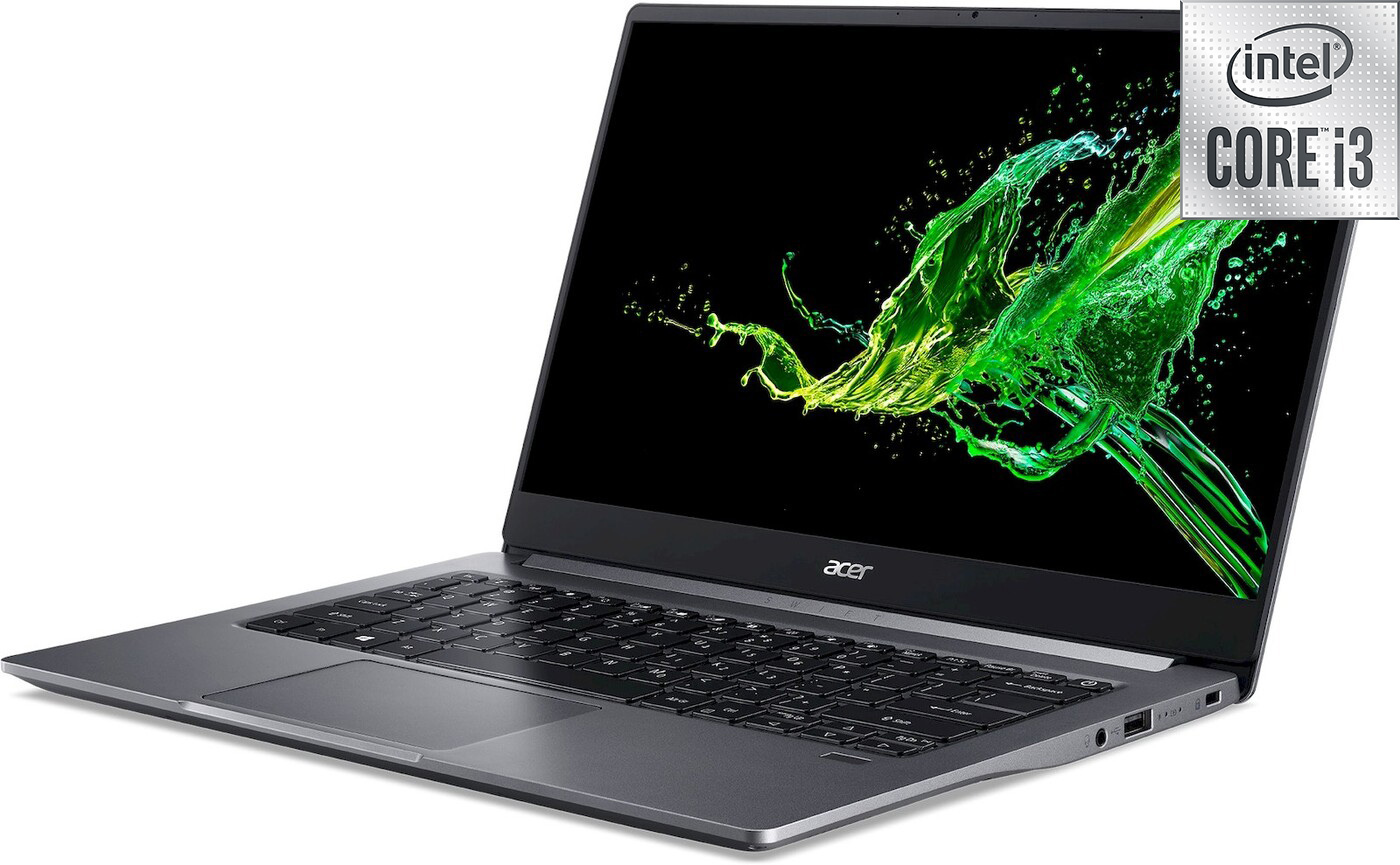 Check the Price
Acer Swift 3 is a classic compact laptop designed to perform a wide range of work or multimedia tasks. The manufacturer focuses on the versatility and high autonomy of the model, which should provide up to 12 hours of operation on a single battery charge.
The main competitive advantage of the series is an attractive price-performance ratio. Basic equipment based on Intel Core i3 processors and 8 gigabytes of RAM will cost future owners only $ 600. Prices for more advanced versions with Intel Core i5 range from $700 to $750, and the price for top-end modifications with Intel Core i7 should not exceed $1100.
All of the above models are supplied in an all-metal case and are equipped with a 14-inch IPS screen with a resolution of 1920 x 1080 pixels. There are also options with the usual HD resolution on the TN+Film matrix.
A pre-top version was provided to us for testing as part of the senior mobile Intel Skylake generation processor (Core i7-6500U), 8 gigabytes of DDR4 RAM and a 512 GB solid-state drive. It is worth noting that starting in February of this year, interested buyers will be able to purchase the Swift 3 line already based on the recently announced Kaby Lake CPU architecture.
Acer Swift 3 received a full-size island-type keyboard, which is not surprising, given the 14-inch format of the device. Typing is convenient and easy. The keys have a short and clear stroke. In addition, most of them have received a slightly curved shape, which improves tactile feedback when working. Some difficulties may arise except with the on/off button of the laptop, which took its place in the upper right corner of the main keyboard unit, and at first may be confused with the Delete key.
Screen
Acer Swift 3 is equipped with an IPS matrix with a resolution of 1920 x 1080 pixels and a matte finish. For a diagonal of 14 inches, this resolution can be considered optimal. Most programs will work fine without using Windows scaling technology, and where it is still required, the effect of increasing the interface will be minimal and will not require repeated habituation.
Internal structure
The first thing that catches your eye when disassembling a laptop is a large amount of free space in the lower part of the case, which could have been used for a high-capacity battery.
A 512 GB LiteOn CV3-8D512 solid-state drive is located above the battery. The SSD is made in the M.2 2280 form factor and can be easily replaced by the user if desired. It should be borne in mind that the motherboard will work exclusively with models with a SATA 6 Gbit/ s interface, support for modifications based on the PCIe bus is not provided.
An energy-efficient Core i7-6500U CPU is responsible for the laptop's performance. It belongs to last year's generation of Intel — Skylake chips, is manufactured according to a 14-nanometer process technology and has two physical cores that can accelerate to 3100 MHz in Turbo Boost mode, and the presence of Hyper-Threading technology allows you to process four threads at once at a time.
Dell 9310 XPS
Check the Price
If you put the Dell XPS 13 9300 and the hero of today's review XPS 13 9310 side by side, then you will not notice any visual differences between the computers. Unless the new model has a white version.
The Dell XPS 13 9310 is one of the most compact 13-inch ultrabooks on the market. The computer weighs 1.2 or 1.27 kilograms, depending on the features of the screen: if it is not touch, then it is lighter; if it is touch, then it is heavier. The dimensions of the case are 295.7 x 198.7 x 14.8 mm. But it's hard to perceive the numbers from the monitor to the eye, so here is the traditional joint photo of the new XPS 13 and a sheet of A4 paper. On the wide side, the laptop fits into its filigree frame, and on the narrow side, a sheet of paper even loses.
In short, the machine is impressively compact and as portable as possible. When you carry this laptop around the apartment or office after working on the XPS 17 9700 for a long time, it is perceived as something almost weightless. A folder with papers, for example, or a tablet for notes. The full benefits of the small size of the Dell XPS 13 9310 will be revealed while working in cafes, conference rooms, in the back seat of a car, on an airplane, if necessary, to show something to colleagues and partners at meetings. Well, it's cool to take it with you on vacation and business trips: this PC is not much heavier than a good tablet.
Interfaces and communications
With the ports, everything is as simple as possible: both on the left and on the right at the ends of the XPS 13 9310 there is one Thunderbolt 4 (USB-C 4.0). Plus a 3.5mm audio output, of course. You can charge through any of the Thunderbolts, you can connect both portable storage devices and peripherals, including monitors, to any of them.
The Killer AX1650s adapter is responsible for wireless connections. The maximum speed in theory can reach up to 2.4 Gbit/s, there is support for Wi-Fi 6 and Bluetooth 5.1. We, as always, tested it on a home network with a bandwidth of 500/500 Mbit/s (Keenetic Ultra router) and got a result of 470 Mbit/s for download and 350 Mbit/s for return. The second indicator, of course, could be higher, but in general there is no need to complain about the speed – it's still more than 40 MB of data per second.
In order for laptop buyers not to have to be distracted separately by searching for an adapter from USB Type-C to USB Type-A, we have included it in the package since full-size USB stopped appearing on the sides of the XPS series laptops. By the way, this also applies to 15- and 17-inch models.
Display
Starting with the XPS 9300, the aspect ratio of the screen in the 13-inch models of the series is not 16:9, but 16:10. XPS 13 9310, of course, is also the same, and its display can be based on one of three matrices of your choice:
1920 x1200 pixels (~169 PPI), non-touch, 100% sRGB coverage, 2.9W power consumption
1920 x1200 dots (~169 PPI), touch, sRGB coverage 100%, power consumption 2.9 W
3840x2400 dots (~339 PPI), touch, DCI-P3 coverage 90%, power consumption 6.6 W
The remaining key indicators are similar for all three solutions: the maximum brightness is 500 nits, the contrast ratio is 1200:1, the refresh rate is 60 Hz, the response time is 35 ms. In all cases, it is an IPS with a strong protective glass.
Hardware component and performance
Let's start talking about Dell XPS 13 9310 hardware by conveniently listing all available options by key points. There can be four processors, in all cases it is a 10-nanometer Intel Core of the 11th generation on the Tiger Lake architecture:
Intel Core i3-1115G4 (2 cores, 4 threads, UHD Graphics), frequency up to 4.1 GHz, cache 6 MB - XPS 13 versions with this CPU are not shipped to Russia
Intel Core i5-1135G7 (4 cores, 8 threads, Iris Xe Graphics), frequency up to 4.2 GHz, 8 MB cache
Intel Core i7-1165G7 (4 cores, 8 threads, Iris Xe Graphics), frequency up to 4.7 GHz, cache 12 MB
Intel Core i7-1185G7 (4 cores, 8 threads, Iris Xe Graphics, vPro, SIPP), frequency up to 4.8 GHz, cache 12 MB
RAM:
Data Storage (M.2 2280 NVMe SSD):
256 GB
512 GB (there is an option with encryption support)
1 TB
2 TB
Well, our specific test configuration XPS 13 9310 includes Intel Core i7-1165G7, 16 GB of RAM and SSD with a capacity of 1 TB.
LG Gram 17Z90P
Check the Price
The family of Intel Core i7 11th generation mobile processors (code name Tiger Lake) with reduced power consumption was announced a year ago, and since then almost all manufacturers have issued dozens of laptops, ultrabooks and transformers based on them. LG was also not too late and produced (among others) the hero of today's review — a thin and lightweight laptop (ultrabook) based on Intel Core i7-1165G7 with a 17-inch screen.
Even with a cursory acquaintance with the LG gram 17Z90P, it becomes clear exactly what features the manufacturer put on his brainchild — lightness and compactness. Of course, these are relative concepts (especially in the environment of heterogeneous and multi-format models of mobile computers), but the weight of 1.3 kg, as well as the thickness of the case of 18 mm, excluding supports, will honor even 14-inch devices. Of course, this machine is not for a gamer, graphic designer or creator of three-dimensional animation — it is a business assistant in which everything is subordinated to aesthetics, ease of use and long-term work without access to an electrical outlet.
Appearance and ergonomics
Laconism in the design perfectly emphasizes the two main qualities of the LG gram 17Z90P - relative (for models with a 17-inch screen) compactness and unconditional lightness. To reduce weight, the manufacturer showed remarkable ingenuity and went to various tricks, which we will discuss further.
The LG gram 17Z90P uses a full-size membrane-type keyboard with a digital block and with a traditionally small vertical stroke of the buttons (about 1.5 mm). According to the topography of the zones, layout and functionality, it roughly corresponds to the desktop, minus the six-key navigation block: Insert, Delete. Home, End, Page Up, Page Down are located in the upper row after the function keys, the last 4 are combined in pairs. The arrows are halved in height, which makes them more difficult to use. Alphanumeric keys are slightly larger than standard laptop keys (15×16 mm). The distance between their centers is 19 mm, and between the edges - 4 mm. The width of the right Shift is 38 mm, the left one is 35 mm, the space is 85 mm. The function buttons are reduced to 13×9 mm.
Internal structure
To remove the bottom cover of the case, first remove five round sticky stickers and four rubber supports, and then unscrew the 9 screws found under them. An unusual space opens up inside: hardware components are concentrated in the upper part of the device (this is less than half of the internal volume), and only the battery and two speakers are freely and freely placed in the lower part. It would be possible to install a third or even a fourth additional battery cells here, plus another M.2 slot and other additions, but the manufacturer decided to follow the name of the series. Since every gram is dear to us— we will do without frills.
Screen
LG gram 17Z90P uses a 17-inch (43.2 cm diagonal) IPS matrix with a resolution of 2560×1600 pixels (edid-decode report).
The front surface of the screen is made of a glass plate resistant to scratches. The screen is mirror-smooth on the outside. There is no special oleophobic (grease-repellent) coating on the outer surface of the screen, so finger marks are removed with difficulty, but appear quickly. However, the screen is not touch-sensitive, so there is no special reason to poke at it with your fingers. Judging by the brightness of the reflected objects, the anti-glare properties of the screen are no worse than those of the Nexus 7.
Battery lifetime
LG gram 17Z90P is equipped with a two-cell battery, which is removed relatively simply. The only unpleasant moment in this case, as we have already noticed above— is the need to peel off the rubber supports and plastic plugs on the bottom of the laptop, under which the screw heads are hidden, and then, after assembly, return everything to its place.
The battery is located between the speakers and takes up very little space. It is a plastic bag on a plastic frame containing two lithium-ion elements, and is equipped with a structurally complete connector that is inserted into the return connector on the motherboard. All this is attached to the body with six screws.
Performance
The laptop uses a 4-core (8-thread) mobile processor of the 11th generation Intel Core i7-1165G7 (code name Tiger Lake). It is produced in accordance with the 10-nanometer technological norms of the SuperFin production process. The official frequencies are 2.8/4.7 GHz, the standard heat dissipation is up to 28 watts. In tests under load, we saw that it is able to take significantly less in stable mode for a long time, 21 watts at a frequency of up to 2 GHz, and a peak consumption of 40 watts at 3.5 GHz is possible only for a few seconds.
Lenovo Yoga 6 Laptop
Check the Price
Yoga is a premium and slightly experimental brand of Lenovo. Here Lenovo often tries unusual and interesting solutions. For example, in Yoga 6, it's an intriguing design with a fabric finish that turns this 2-in-1 laptop into a fashion accessory.
The laptop is designed for users who need a lightweight and compact device with a long battery life.
The main advantages of the product, according to Lenovo:
Fabric coating, color "blue abyss";
Housing with dirt-repellent coating;
A 13.3-inch stylus-enabled touchscreen with thin frames;
Up to 18 hours of battery life (18 hours of video viewing);
AMD Ryzen 7 4700U Processor;
Wi-Fi 6, Bluetooth 5.0;
A webcam with a curtain.
The main highlight of Yoga 6 is the fabric cover. And, apparently, this solution works, as I searched the owners' reviews on the American Internet. And people write that this design decision prompted them to buy. I especially liked the review where a person came for Samsung Flex, as he wanted to buy a laptop of the same brand as the phone, but left with Yoga 6.
Display
Yoga 6 has thin frames around the screen, but enough to comfortably use the device when it is folded into a tablet. It should also be added here that it is convenient to work as a tablet with a laptop.
The screen supports the use of a stylus, which will have to be purchased separately. The color coverage is 100% sRGB. The color rendering is accurate, there are no color distortions. A nice detail is that there is no PWM, that is, the screen does not flicker when the brightness decreases.
Keyboard, touchpad, fingerprint scanner
Surprisingly nice keyboard, because from the outside it seems that it has a very short stroke. But in fact here, apparently, 1 mm. This is quite enough to comfortably type materials and respond to mail.
There are separate Insert, Print Screen and Delete buttons, but PgUp, PgDn, Home, End are located on the arrows. The disadvantage of such a solution affects if you prefer to use keyboard shortcuts in office applications.
Efficiency
From the point of view of performance, Lenovo Yoga 6 is a decent solution in any configuration. There are 2 processor options to choose from: 6-core AMD Ryzen 5 4500U and 8-core AMD Ryzen 7 4700U.
The strength of the Ryzen 7 4700U is that the processor does not overheat. Stress tests showed that even after two hours of 100% load, the CPU temperature is about 70 degrees. At the same time, the laptop is only slightly warm and silent (this, by the way, is the reason for such a long stress test).
Battery life
Once again, I advise you to use the Lenovo Vantage branded application, as this is perhaps the most convenient branded program among all manufacturers. I gave the first place due to the fact that you can make a quick access panel. If you're curious, then in second place I have ASUS, which also has convenient and functional software, in third – Dell, because it's functional, but not so convenient. In the last place I have HP, because the company strictly delimits the spheres. So, for example, business-class laptops receive software to preserve the health of the battery (charge limit by 60%), but there is nothing on consumer models.
In Lenovo Vantage, you can limit the percentage of battery charge, you can turn on the USB port so that, for example, you can charge your smartphone from it, even when the laptop is turned off. There are also modes of increased productivity and energy efficiency. And there, as I understand it, you can monitor the health of the battery - the intended and actual battery capacity is indicated.
How to choose the best laptop for a computer science student?
Processor
We all know that processors are the main component of any computer, whether it's a desktop or a laptop. You won't have a smooth experience if you don't have a powerful processor. On a desktop PC, you can upgrade or change the processor pretty quickly. But that wouldn't be possible on a laptop. So you have to decide on a laptop based on the processor for computer science students.
Speaking of which, Intel only recently released its 11th generation lineup, and we have a lot of laptops based on these processors. They are convincing and energy efficient. In contrast, you will also see AMD Ryzen 5000 series laptops. They're excellent, especially when it comes to multi-core performance. On the other hand, Apple has its mighty M1-powered MacBooks.
Display
This is probably the most important feature for a programming student, sometimes even more than processing power and storage. You will often be looking at the screen. Especially after the first year because you'll end up sitting in front of the screen for hours on end trying to figure out what's wrong with your code. You may want to take care of your eyes and avoid straining them.
So, in such a case, Full HD or higher resolution is recommended (1440 × 900 and above). Also, if possible, opt for matte screens. Matte screens help reduce eye strain and eye strain. And because you'll be staring at the screen a lot, why not do something more pleasing to the eyes?
Graphics Card
A computer science student who uses the laptop exclusively for school will not need the fastest graphics card. As most modern Intel and AMD hardware comes with integrated graphics which is more than enough for everything you might need for computer programming. However, if you enjoy gaming in your spare time, we recommend a laptop with a dedicated graphics card. A dedicated graphics card might also come in handy if you decide to go into machine learning. But that aside, an integrated graphics card does the job.
RAM and storage
In addition to the CPU and GPU, RAM and storage are the basic components that you should have on your computer. If you have a powerful CPU but don't have enough RAM, you won't get the performance you're looking for. As for RAM requirements, you will need at least 8 GB of RAM. However, 16 GB of RAM is recommended for computer science students.
Moreover, storage plays an important role. Without driving fast, you will face delays and slowdowns. Speaking of which, NVMe SSDs are the fastest laptop drives. When it comes to capacity, your laptop should have at least 512 GB of free space. Otherwise, you will use up all the space very quickly.
Laptops for Computer Science: Summary
A modern IT specialist or a Computer Science student needs powerful and productive equipment: a professional can have a couple dozen browser tabs open at the same time, development environments, and several virtual machines. And the power of the computer should be enough to successfully cope with all tasks at once.
A Computer Science is nothing more than a general name for an occupation; this capacious term can mean programmers, system administrators, and even sometimes designers. All of them actually perform different tasks, therefore, their requirements for technology are slightly different. Let's talk about how to choose a laptop depending on the specifics of the profession.
Laptop for Computer Science student
Multitasking, running multiple applications at the same time, constantly working on the keyboard - a laptop for a Computer Science student, programmer or developer should successfully cope with all this. It makes sense to look at models with 8 GB of RAM, so that the simultaneous operation of several heavy applications does not become a problem - you should not settle for less in 2021. If we talk about the processor, then it all depends on your specific tasks. When you are programming, for example, in Python, PHP or good old JS, you should not spend your last money on 8 cores - AMD Ryzen 3 or Core i3 will be enough, especially if you are just taking your first steps in programming. Do not forget about the drive: the speed of compiling code and performing many other tasks depends on its efficiency. Today, you can only remember about the HDD in the context of additional storage - it is better to choose an SSD with a capacity of 256 GB or more as the main one, in most cases this will be enough. Even if you buy an HDD for it, do not sacrifice the capacity of the solid state drive - 256 GB will be the best option.
Sometimes you want to save money, but still you should not opt ​​for miniature laptops with a diagonal of 13 inches. Of course, it is more convenient and ergonomic, but the smaller the laptop, the less productive it will be. The best option here is a 15.6-inch screen: such laptops do not take up much space, and performance is expected to be sufficient. Among the models suitable for the above parameters and price are, for example, HP 14s, Lenovo ThinkPad E14 gen 2 or Acer Aspire 3. The latter is good not only for its characteristics, but also for Acer BluelightShield technology: it reduces eye strain by using blue filters, allowing working longer without harm to health is extremely important for a programmer. The laptop has two PCIe slots for solid state drives up to 512 GB - storing large amounts of data will not be a problem.
Laptop for System Administrator
System administration tasks do not have high requirements for the power and characteristics of a laptop, other things are important here. Such a device should have a full-fledged Ethernet port, classic USB ports and an HDMI connector. In addition, the laptop should not be heavy (models weighing up to 2 kg are optimal). To put it simply, the system administrator needs a simple and reliable device with a minimum of modern bells and whistles that will support the work of far from always modern offices and enterprises. In an office where everyone sits at old stationary PCs and watches presentations on a not-so-fresh projector, classic solutions like an Ethernet port, HDMI connector and large USB-A are indispensable. Look more towards reliability, durability, battery life and weight, don't go for cutting edge specs, you won't need them. There are many options here, almost every manufacturer has suitable laptops: from HP, DELL, Lenovo to ASUS R543 or Acer Extensa 15. it catches Wi-Fi better in the corners of the room where the signal barely reaches, and in an office environment this can be a decisive argument. With 9 hours of battery life, a weight of 1.9 kg, and a body thickness of less than 2 cm, this laptop has everything to satisfy the work demands of the modern sysadmin.