What is Figma - how to use it | Top free resources to learn Figma | Design apps & websites UX UI - read the full article about Figma, Web design and from Ansh Mehra on Qualified.One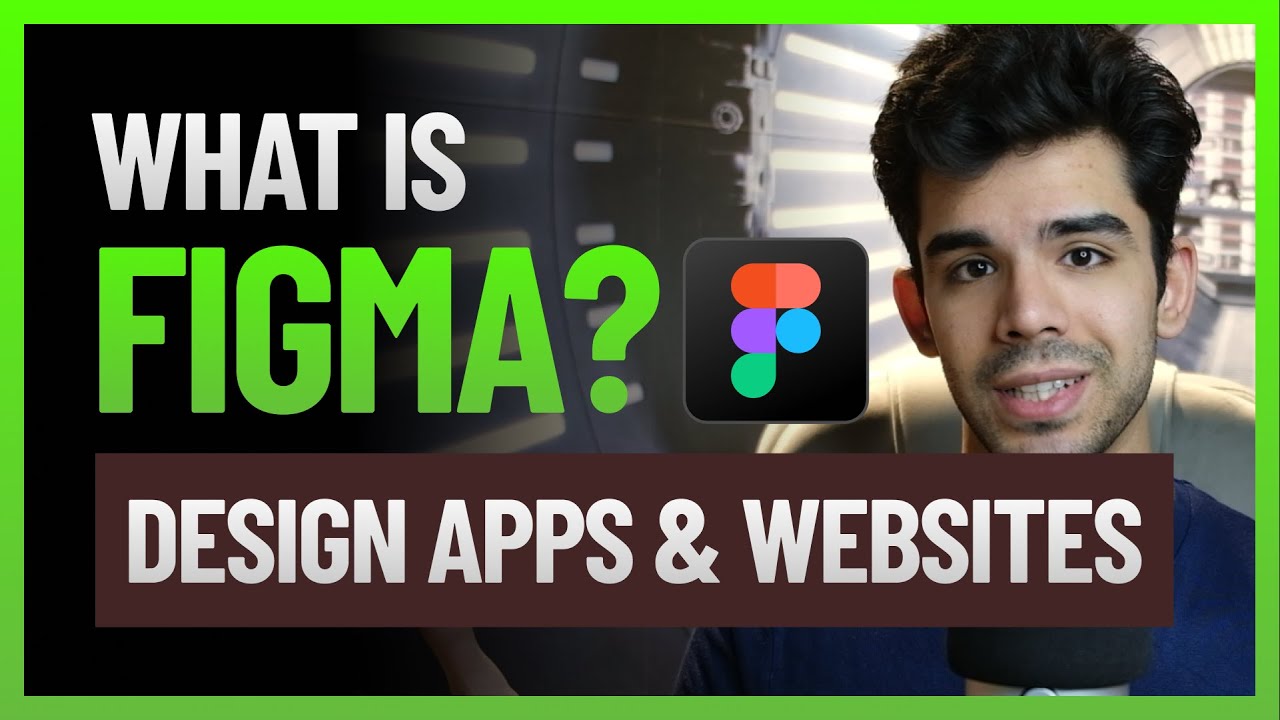 What is Figma? Why do we need it in UX Design ? Can we learn Figma sitting at home for free ? will know in this video ..MUSIC ..
We understood in the old video that what is the difference between UX and UI ? UX i.e User Experience is a very big Subject and UI is a part of it.
There are many things you can do on Figma but in the beginning the primary use of Figma is to build UI ! So if youre building an app, or building a website so before Development The entire design of that app and website is formed.
Which is made on Figma.
At the end of the video, I will share 3 such resources with you By using which you can become very strong in Figma So make sure you watch this video till the end ! So lets answer some common questions that come in the mind of every beginner Do I need an expensive laptop for using Figma ? Many people ask, Do we need to buy a MacBook? Or need to buy a laptop that has lot of RAM or a specific Graphic card? There is absolutely no need for these things Figma is a free software that runs on the cloud So Figma works very smoothly on almost every laptop Do I Need Coding, Sketching, Graphic Design, Computer Science Degree, Do I need to learn anything from this ? Absolutely No ! If you have never done sketching in life Never Painted Never did Photoshop, Graphic Designing or anything...
You can still start learning this subject This subject is completely different from everything that has been done before Yes Ofcourse when you design a UI, it is important to have an aesthetic sense which will come very easily with practice Then comes the next question i.e.
Theres a lot of stuff inside Figma too, so what should we learn first ? See, there are 7 things that you absolutely have to learn, You cannot skip this Now dont be afraid to hear their names, Dont worry, we will cover everything These are, 1. Constraints 2. Components 3. Variants 4. Auto Layout 5. Styles 6. Libraries and 7. Prototyping You can learn everything very easily from Figmas youtube channel Now going ahead, I will tell you a playlist from where you can learn all these things for free Trust me it is not as complicated as you think :) Next question comes that how much time does it take to learn this Figma ? Figma is actually a very creative software, So there is a lot that you can do but in the beginning, I have told you those 7 topics It will take you around 50-60 hrs to learn those 7 topics right now,I am going to tell you resources If you use those 3 resources properly and if you invest 50-60 hrs on it and study it you will very easily know the basics of Figma and you will be prepared to make your first UI.
It is a very simple tool, you just have to invest enough time and learn from the right sources if you get the right resource and if you invest time in it nothing can stop you Then a question comes in the end that will I get the job of UX designer only after learning Figma? Absolutely not on Figma you make UI only and to be honest Figma is also a very deep subject learning Figma is a different matter, and in Figma creating Designs systems, building actual apps, scaling those apps.
Scaling up means you built for mobile first, built for ios, built for android, built for the web There is a lot of complexity in all these things so by just learning Figma you cannot expect to get a Job By learning Figma you have understood the tool but still the subject is yet to be studied So, learning Figma is chapter 1 after this chapter 1, there are various chapters that you have to complete but you dont have to worry about it because on this same channel, I have already uploaded a 15 episode free course in Hindi and in English from Beginning to End I have shared everything I knew, my all experiences,all valuable tips,all resources So if you are interested in UX design so you can watch that course I will put the link in the description There is one notion document where I have collected and kept all the resources So it would be very easy for you to understand that what you have to learn How to make a portfolio? How to apply? How to actually build your designs? From the very ground level? So before we end Here are top 3 resources to learn Figma on your own for free First of all, I will mention Figmas YouTube channel It is very obvious But many people tend to overlook this or ignore it that, if you want to learn Figma then there is no better resource than Figma YouTube channel but within this channel there are 3 playlists that are very-very important First playlist is called "Explore Design Features" I will put all the links in the description Dont worry I will mention all the 3 playlists below Your second playlist is called "Figma Tips" where there are 2-2 or 4-4 minute videos but they are very powerful Means there are so much Interesting tips inside it, so many time saving tips that it will save you hours in the long run The third playlist is the longest but trust me I have learned more from this playlist than I have learned from anywhere and, I am not over estimating Infact I feel that my words will fall short to complement this playlist which is the "Office Hours playlist" Every single video in this playlist is quite long But Im telling you the truth, if you want to learn to Figma If you really want to practically learn, How to make components in the Figma If you want to learn How to make Designs System This playlist is absolutely the best resource out-there Second resource is "awesomefigtips.com" This website is extremley resourceful because here, you will get very small-small minute details or tips Which only takes 1-2 min to learn but they will save a lot of time in longer run and Third resource is "figmalion.com" Here, On the left side you will find all the important categories By clicking on those categories, you will get all the imp resources on the right side from where you can learn that topic So basically on this one website you will get resources from all over the world at one place.
Its almost like a search engine specifically for Figma resources So if you search anything on this website most probably you will find solution to your problem Now, if you have any specific doubts as a beginner as a UX designer Make sure to comment below Because we will going to upload a lot of videos on this channel and I want to make sure that we answer all your questions If you like this video make sure you LIKE and SUBSCRIBE and hit the bell icon ! I was watching on my youtube stats that very few of you have actually clicked the bell icon So make sure you clicked on that bell youll get the notification every time my video comes in with that being said,I hope you are taking care of your mind and your body keep designing awesome stuff This is your friend Ansh Mehra Signing Out If you like this video dont foget to SUBSCRIBE I make videos on UX design, Marketing and Storytelling on a regular basis
Ansh Mehra: What is Figma - how to use it | Top free resources to learn Figma | Design apps & websites UX UI - Web design