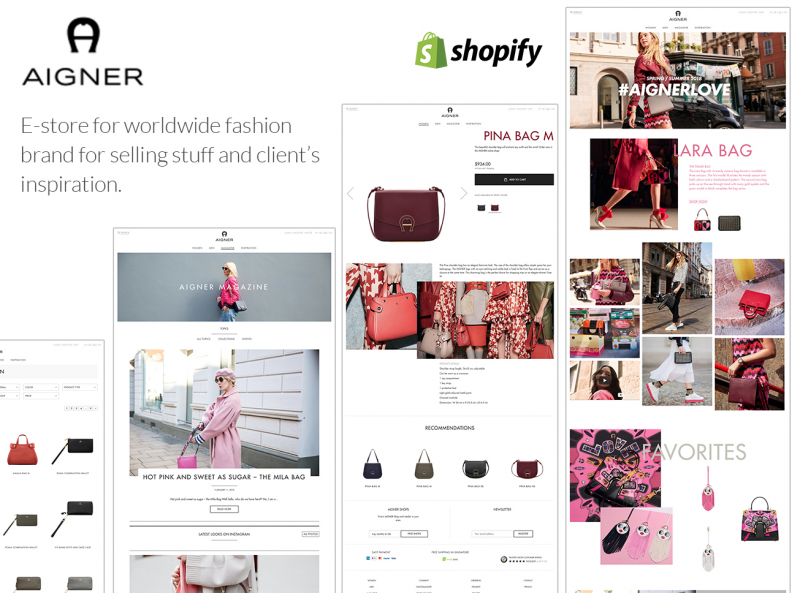 Some details
For web stores, it's important to have good search system. There are many filters, so user doesn't waste time to find goods. Thanks to structure of shop, every client can easy choose color, material and other characteristics for bag, belt or wallet. On pop-ups, user can find necessary information about shipping, terms and policy. There is a stunning fashion blog. Users can read news in this sphere.
Instagram integration
…
allows users look at the newest images. Photos can inspire everyone to make good choice and change every-day outward. That's why Inspiration page is so popular on the web site.
In case, Aigner is worldwide brand, it has a long history. There are many static page where user can figure out advantages and company history, career possibilities. Store locator helps to find the closest shop. If clients want to receive news about Aigner, they can subscribe for newsletter according to interesting category