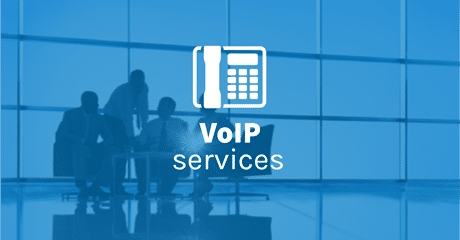 Some details
Hosted VoIP - expect more from your phone system for less!
CTG provides high quality VoIP phones as part of our Cloud IT Services that empowers businesses to take advantage of the cost savings than you do from a traditional phone system.  Since voice and data traffic is all used from one single internet connection, you can eliminate your analog phone lines, the bulky equipment that comes with it, and the service attached. 
…
With voice over IP technology, all you need is one physical phone and one internet connection.  This means you can take your phone and extension with you anywhere at any time.
No contract. Simple pricing.  Hardware included.
Unlike traditional phone services that lock you into a long term contract, our solution is flexible and straightforward.  You pay one flat fee per extension, per month, without any commitment.  It',s simple.  If you want to add an employee with an extension, we will ship your phone and your pay for that extension.  If you',re going to scale down, you send the phone back, and the bill goes down. Take advantage and ask about our fully managed IT services solution for an all-inclusive flat-fee month to month pricing