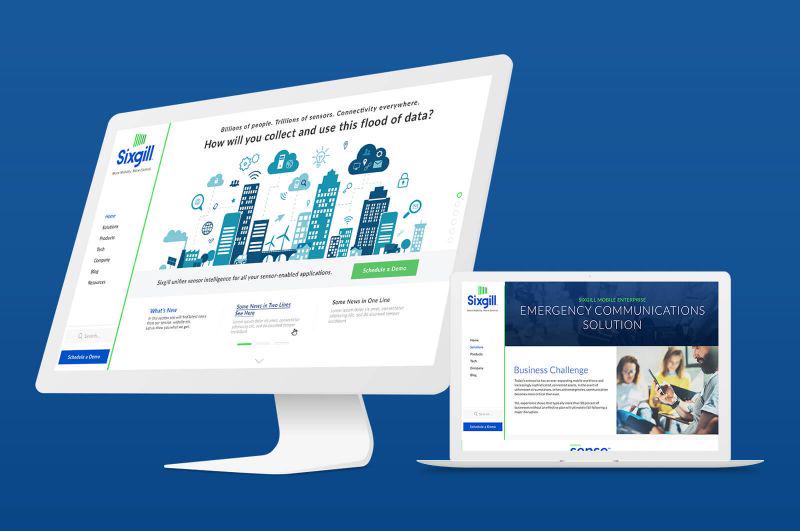 Some details
Sixgill, an Internet of Everything (IoE) platform, provides a wide range of developers with ready-to-use data. With its sensor data services, Sixgill takes hefty raw data and tidies it up into relevant information that helps other companies make better business decisions.
Sixgill approached Distillery because the company wanted to completely rebrand, from logo to website. Sixgill's main goal? To find a design
…
that simplified a very complex product.
Distillery has spearheaded two complete rounds of website redesign and an additional homepage redesign. We have completed design, front- and back-end development for Sixgill. We have also continued to add new pages with modern functionality to the site. Our strategy was to build a completely customized solution that's on brand and user friendly while also allowing easy editing from the Sixgill team.
",From day one, it truly was a partnership. They put as much dedication and effort into every decision and deadline as we did. The process is completely transparent and you forget that they are not an internal part of your company.",—Phil Ressler, CEO