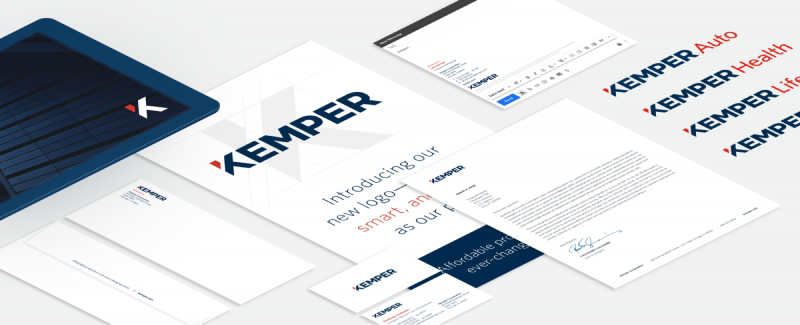 Some details
The Challenge: Kemper, a national leader in providing auto, home, life and health insurance solutions, had performed a series of acquisitions spanning its lines of business. The company needed to update its brand positioning and brand architecture to better reflect its growth and evolution. And it needed to launch in 90 days.
The Insight: Though Kemper was undergoing a lot of positive change, customers, agents and
…
brokers long for stability and consistency, and the brand needed to provide comfort as much as inspire.
The Solution: Magnani developed Kemper's new brand positioning, "Affordable protection in an ever-changing world". This built upon Kemper',s commitment to keeping costs down by providing accessible and affordable insurance solutions for policyholders with unique insurance needs.
Magnani designed Kemper's new bold logo in navy blue and red to showcase Kemper',s strength and stability in the marketplace, embodying the characteristics of the company's committed team of employees and the qualities of trust, strength and reliability.