A pen and paper might come to mind when you think of drawing tools.. but artists, graphic designers and architects have a lot to gain from having a laptop for drawing!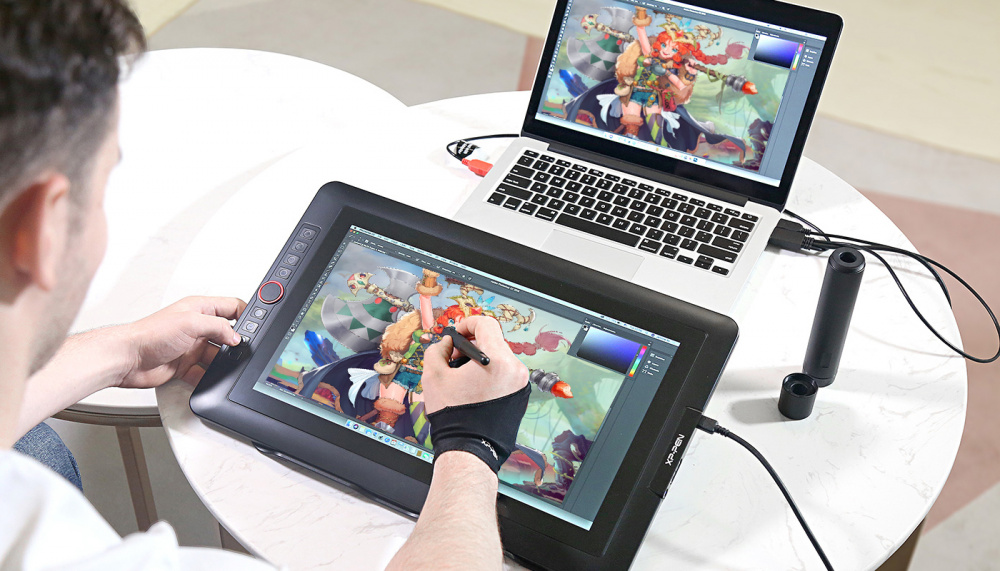 Some laptops cannot handle detailed graphics. Here are some of the best laptops for drawing you can find! There are some great laptops for artists on my list.
Your drawing laptop must be powerful enough to execute your sketch idea, sketch and edit efficiently. The ideal laptop should feature high-quality graphics, a large screen, and a powerful processor for an artist.
It would be helpful to consider the following factors before buying the best laptop for drawing; it will help you decide which configurations you need. The best drawing laptop was chosen and bought by you.
Whatever your situation, if you're looking for the best drawing laptop on the market today, we've got you covered. I'm going to review the best of the best, the best budget machine, and everything in between - all designed to be perfect laptops for any artist and to provide the best possible drawing, painting, editing, and retouching experience.
Microsoft Surface Pro 7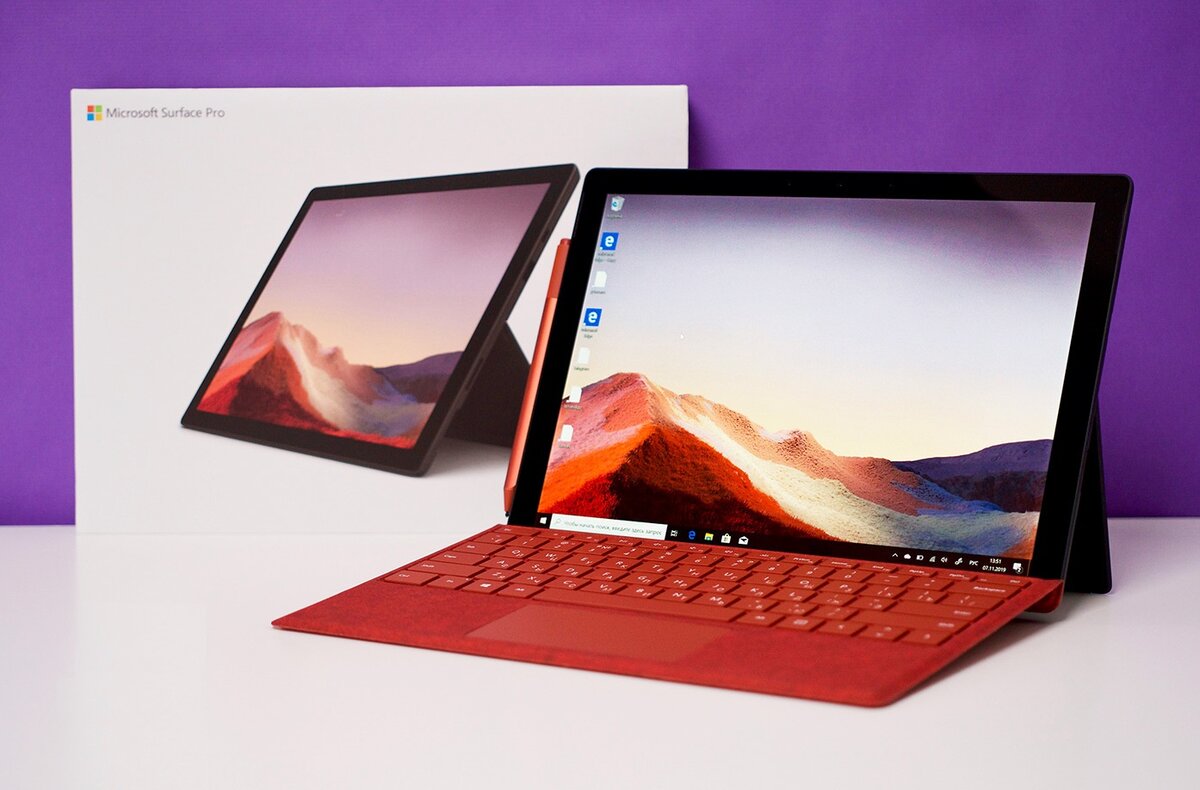 Now, with the latest version going on sale at the end of the year, the Surface Pro 7 has become one of the most interesting devices of this year, despite all the excellent solutions on the market. The new 10th-generation Intel processor, Iris Plus graphics and an Intel modem with Wi-Fi 6 support are quite a serious update. And yes, it's worth noting the excellent universal USB Type-C port.
The new USB Type-C port replaces the outdated Mini DisplayPort. Microsoft has finally made these changes to the entire Surface line, including the Surface Book 2, Surface Pro X, Surface Studio 2 and Surface Laptop 3.
Although the new USB Type-C port is not Thunderbolt 3, it can support two 4K displays (with a 60 Hz refresh rate), work as a charging port, support hubs and transfer data. Now it's a universal port, and it's powerful enough, even if it can't support an external graphics processor (eGPU).
Microsoft Surface Pro 7 Design
Overall, the design of the new Surface Pro 7 is the same as the Surface Pro 6 and Surface Pro 5. The colors of the Surface Pro case are still matte black, introduced last year, or the traditional platinum color.
Microsoft Surface Pro 7 Display
The 12.3-inch LCD screen has a resolution of 2736 x 1824 (267 PPI) with an aspect ratio of 3:2. Microsoft still offers two color gamut presets, including sRGB for accurate color rendering (photo editing) and "enhanced", which provides sharper colors and greater contrast, ideal for movies or everyday use.
Apple MacBook Pro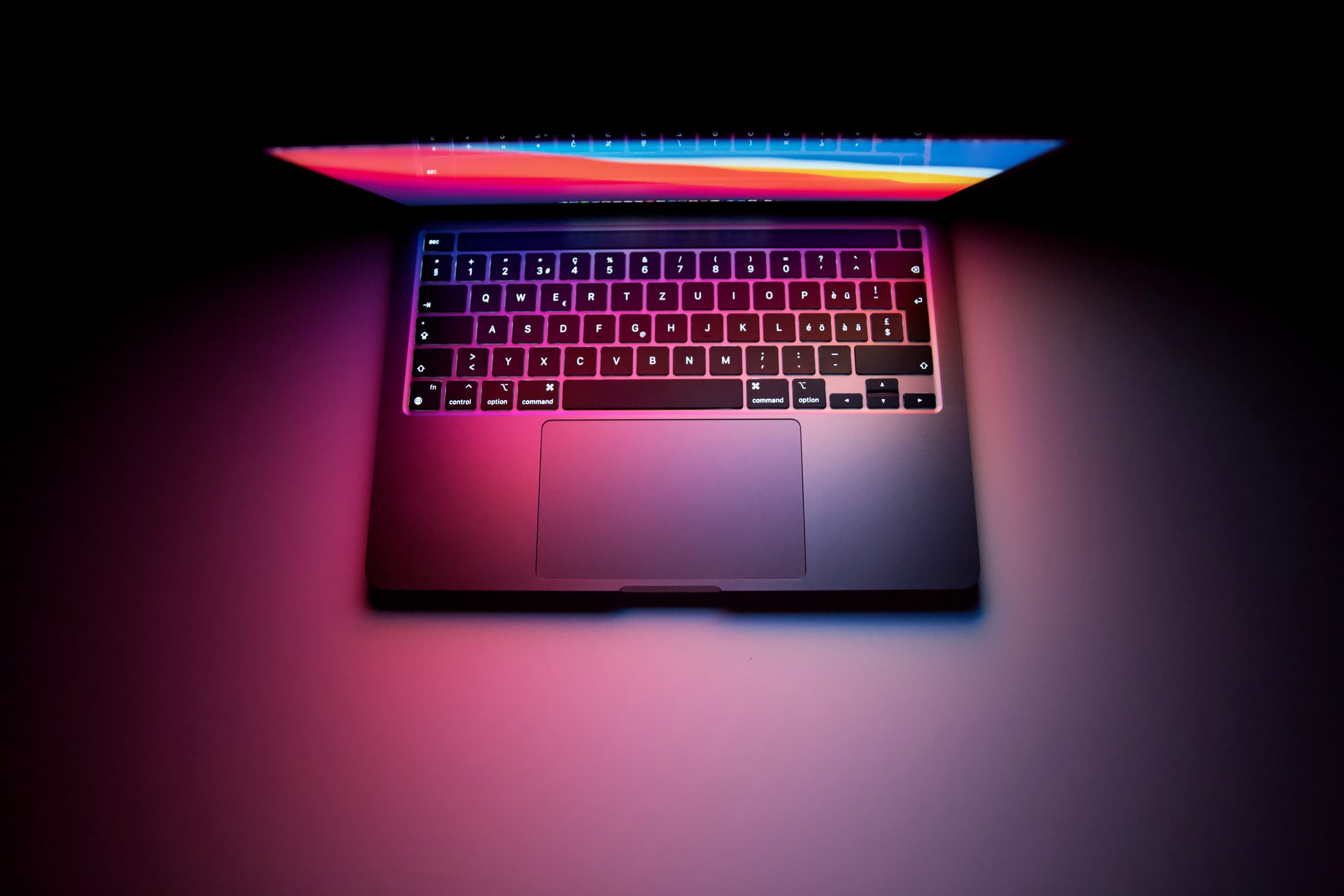 M1 gave Apple a very big credit of trust, so many expected almost impossible things from the new processors — and this, to one extent or another, still happened.
Even on the basic M1, you can work with photos faster than on the 2019 16-inch Pro and mount videos in about the same way. But most of the programs six months after the release of the first devices have not been optimized for the processor. The combined memory of 16 GB without the possibility of expansion was enough for basic tasks, but working with 8K material from some camera like RED was already a problem.
I was really surprised that in the new MacBook Pro, performance never changes — and it doesn't matter if you work with or without mains power. This does not happen with ordinary laptops: if you disconnect them from the outlet, they will either "die" in a couple of hours, or go into the CPU and video card resource limitation mode to save charge.
The third important detail is the screen. It's very good: I can't say that the previous generation had any problems with it, but it's noticeable here that they solved the problem with the uniformity of the backlight and made it 20-30 percent brighter. This is important when working in daylight.
Apple has finally been able to release a universal device for professionals. The new MacBook Pro in many ways is not inferior or even wins over similar Windows laptops, almost approaching desktop solutions. In the conditions of rising prices for video cards and a shortage of components, this is a huge plus, but not the only one.
ASUS Chromebook Flip C433 2 in 1 Laptop for drawing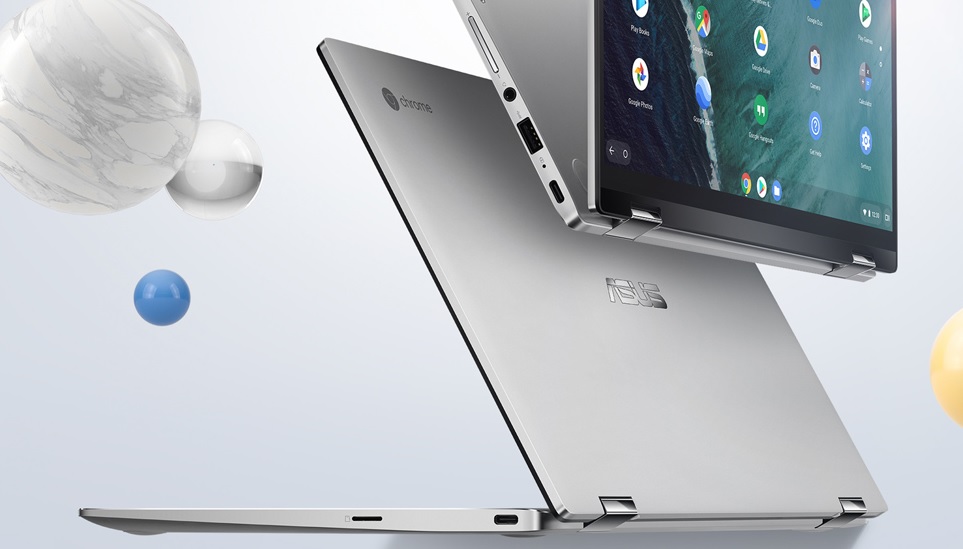 The "heart" of the chromebook is the Intel Core i7-8500Y processor of the Amber Lake generation. The chip contains two cores with multithreading support. The frequency varies from 1.5 to 4.2 GHz. Intel 615 built-in HD graphics are used.
The computer's arsenal includes 8 GB of RAM, a 128 GB eMMC flash module, a microSD slot, Wi-Fi 802.11ac and Bluetooth 4.0 wireless adapters.
Among other things, USB Type-A and USB Type-C ports, stereo speakers and a backlit keyboard are mentioned. The claimed battery life on a single charge of the battery reaches 10 hours.
There is an aluminum body and a fairly productive filling. The display with a diagonal of 14 inches and a Full HD resolution belongs to the Nano Edge line, which means very thin frames.
Samsung Chromebook Plus V2 2-in-1 Laptop for drawing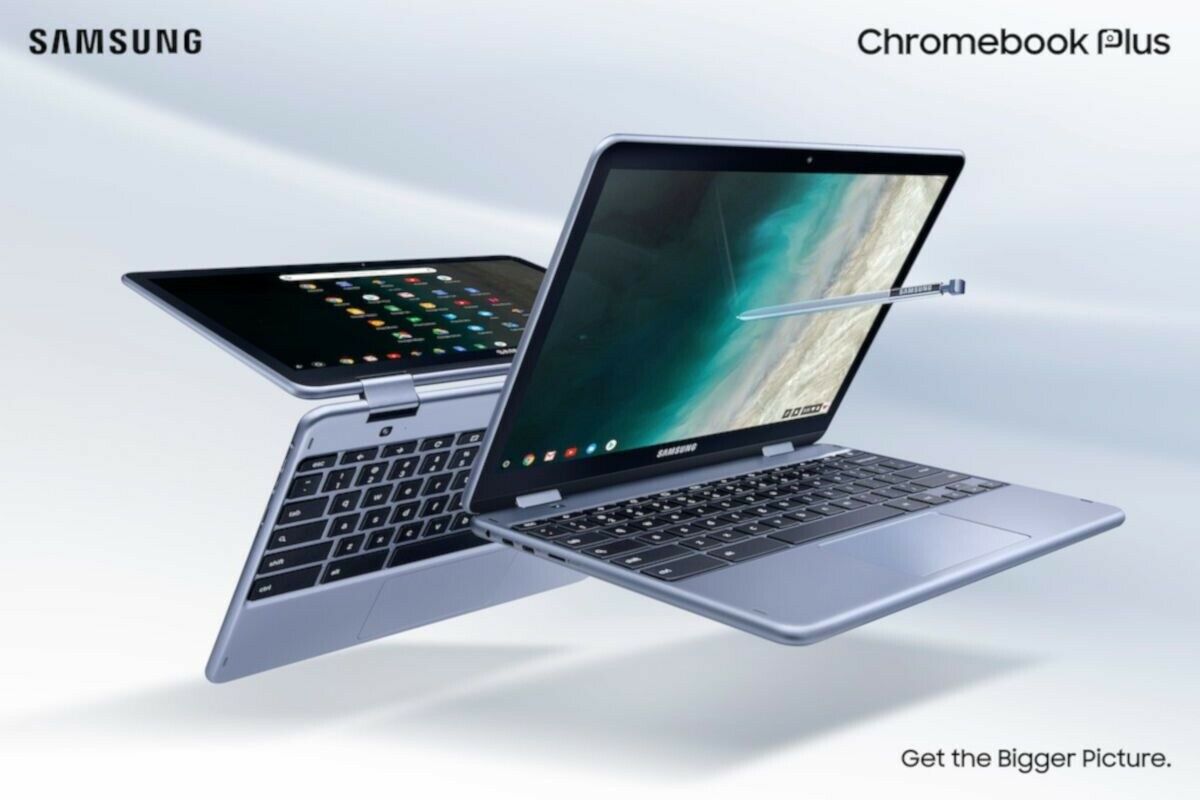 Recently, Samsung has not shown interesting laptops — the vast majority of the device were boring and gray. Now the manufacturer has announced the release of a new device called Chromebook Plus V2.
As you already understood by the name, this is a chromebook, plus it has a hybrid body structure — you can use the device as a tablet or laptop. A very interesting solution that will appeal to a certain audience of users. Today I will tell you about the advantages and disadvantages of this device so that you understand whether it is worth paying money for such hybrids or not. Still, there are a lot of laptops on the market now — you can choose something from almost any brand. So we will look at this new product in as much detail as possible.
The laptop runs on an Intel Celeron 3965Y processor, which is built on the ARM platform. This is quite an interesting option, but it clearly has performance problems — you will be able to sit on the Internet or draw in a notebook, but I would not hope for something more serious. For text tasks, casual use and study, this will be enough with a large margin, but then the problems begin. The built-in memory here is 32 gigabytes. This is critically not enough — a normal archive of vacation photos can take up more space, not to mention movies, TV shows, documents, and so on. We understand that the platform itself was originally created as a budget option, but not as much. The processor performance will be supported by 4 gigabytes of RAM, which is also not enough, but not critical.
ASUS ZenBook 13 Ultra-Slim Laptop for drawing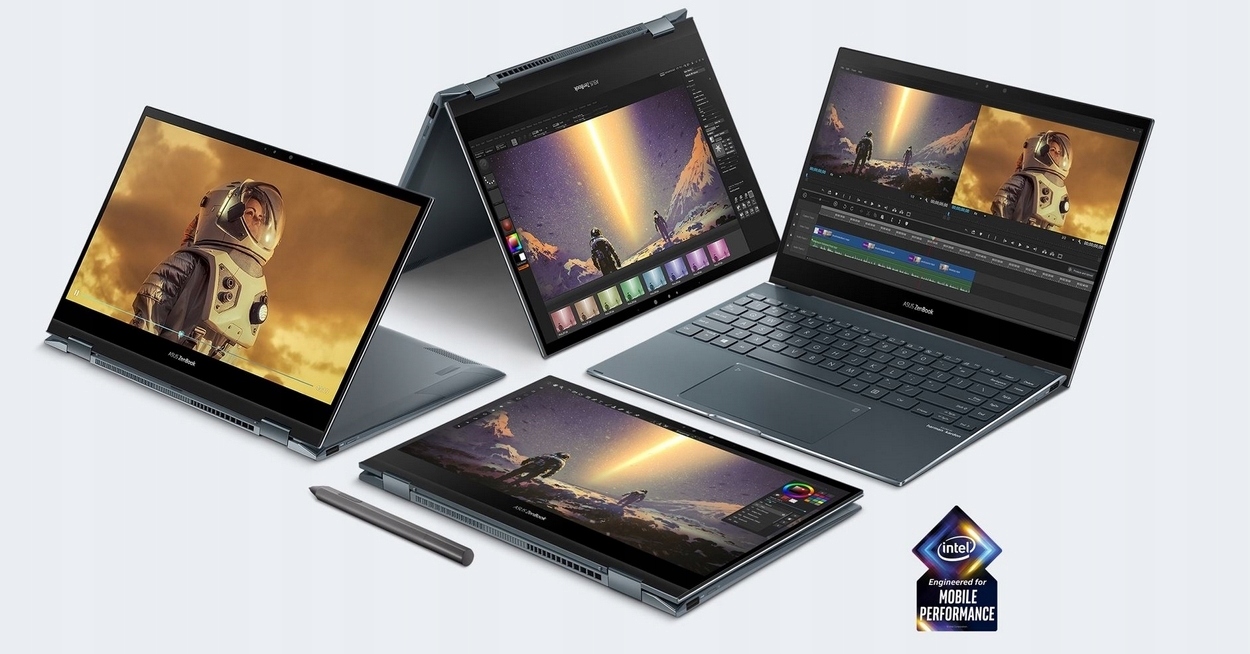 From reviews of other devices in the line, readers know that such laptops are light in weight, compact in size, while maintaining durability and performance in working scenarios. A lot of emphasis is placed on autonomy, because such ultrabooks are often used as working machines for use both in the office and at home, and on the go. In the context of the ZenBook 13, this, among other things, is facilitated by a small diagonal, as well as an optional screen with reduced power consumption.
Appearance, ergonomics
Immediately upon first acquaintance, the laptop is perceived as a very small device: it is quite a bit longer and at the same time narrower than the A4 sheet. With weight, too, everything is not bad, I still wonder every time how light laptops have become: the hero of the review weighs a little more than a kilogram. I say hello to the Samsung laptop that has seen a lot and recently celebrated its tenth anniversary, which, with its 15.6 inches, barely fits into my backpack.
Screen, multimedia
The ASUS ZenBook 13 does not have the brightest display made using IPS technology. The declared color coverage as a whole in terms of values is approaching 100% on the sRGB scale. The color rendering is as calm and natural as possible, those who wish can choose the desired color temperature in the MyASUS application. A feature of the display in the test sample is the minimum power consumption at the level of 1 watt, which in theory should have a positive effect on autonomy, this is confirmed in practice. The sides of the screen are surrounded by thin frames, less than 3 mm, the frame on top is slightly thicker, there is a webcam in it. The image from the display is read confidently, the viewing angles are wide, I liked that the display practically does not glare, it is convenient to use in sunny days. The model also uses an ErgoLift hinge, which lifts the case above the surface, providing warm air output and facilitating text input.
Samsung Notebook 9 Pro 2 in 1 Laptop for drawing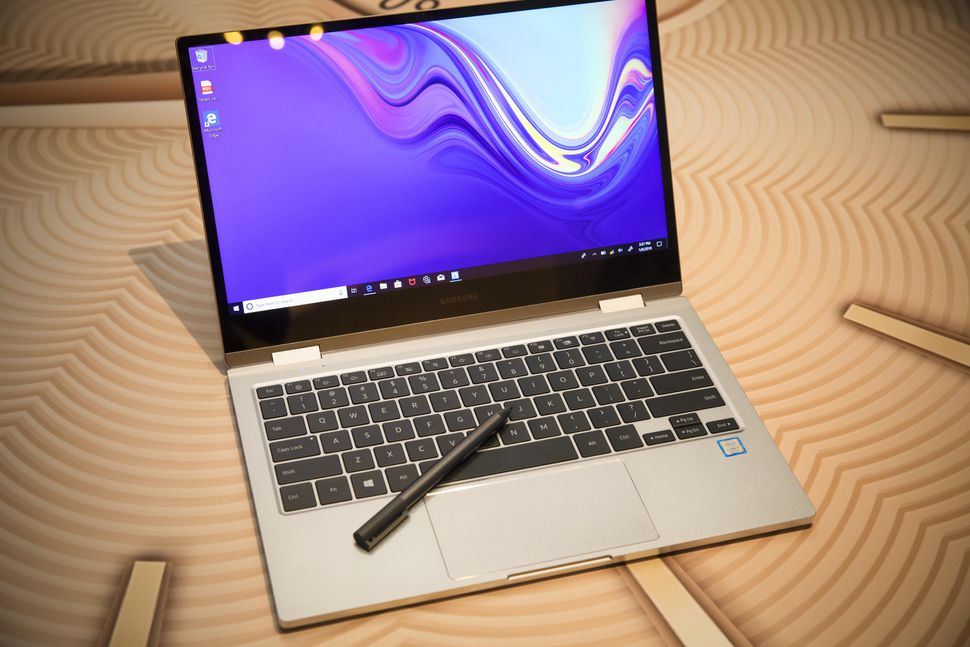 The new ultrabook from the South Korean company, thanks to its form factor and screen, can find its buyer among designers and corporate clients. However, the latter will not be too happy with the set of ports and not small upgrade opportunities.
Screen
The laptop received a 13.3-inch IPS touch screen. It is covered with durable glass, but this solution has its disadvantages, for example, glare on a sunny day. Both in normal mode and in tablet form with a touch screen, you can work with a special Active Pen, which recognizes more than 4,000 levels of pressing force.
Case and keyboard
The laptop came out compact enough for its class - 14 mm thick and 1.28 kg in weight. The case is made of metal, and the design of the hinges of the lid allows you to unfold the device 360 degrees.
Samsung Notebook 9 Pro has received a standard-sized keyboard for compact 13.3-inch laptops. It has dual-band illumination. The touchpad is also interesting - it has an enlarged size in the laptop and supports extended work with gestures.
Autonomy
The built-in battery of Samsung Notebook 9 Pro has a solid capacity of 55 W·h. Fast charging is supported, and power supplies can be connected to any of the three USB Type-C ports. According to the manufacturer, the ultrabook can work a record 14 hours on a single charge.
Acer Aspire 5 Slim Laptop for drawing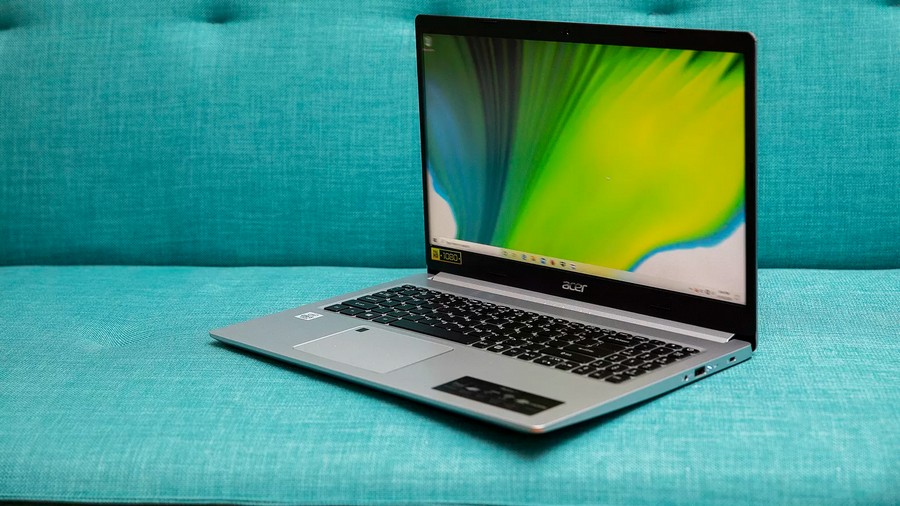 Acer Aspire 5 is a very successful laptop for working with office applications and everyday tasks that do not require high performance. And at the moment it is the most affordable laptop with a 15.6-inch IPS screen and an Intel 11th generation Tiger Lake processor. The combination of an Intel Core i3-1115G4 processor, 8 GB of RAM, a discrete NVIDIA GeForce MX350 graphics card and a fast M.2 PCIe SSD with a capacity of 256 GB is quite enough for undemanding tasks.
At the same time, among the obvious advantages, it is also worth noting an efficient, quiet cooling system, stable operation, the availability of all necessary interfaces (including Wi-Fi 6 and wired Gigabit Ethernet), a fingerprint scanner, keyboard backlight, as well as the ability to install an additional 2.5-inch drive. There are no critical comments to the laptop (considering the cost). The only thing to understand is that it is not suitable for heavy tasks. Well, the color coverage of the display would like to be wider.
PROs:
Balanced configuration for simple tasks;
fast SSD drive and the ability to install an additional 2.5-inch drive;
universal appearance and metal cover;
a decent set of ports and wireless interfaces;
efficient and quiet cooling system.
CONs:
You may need a more productive laptop;
You probably would like to have a bigger screen color coverage.
HP Pavilion x360 14 Convertible 2-in-1 Laptop for drawing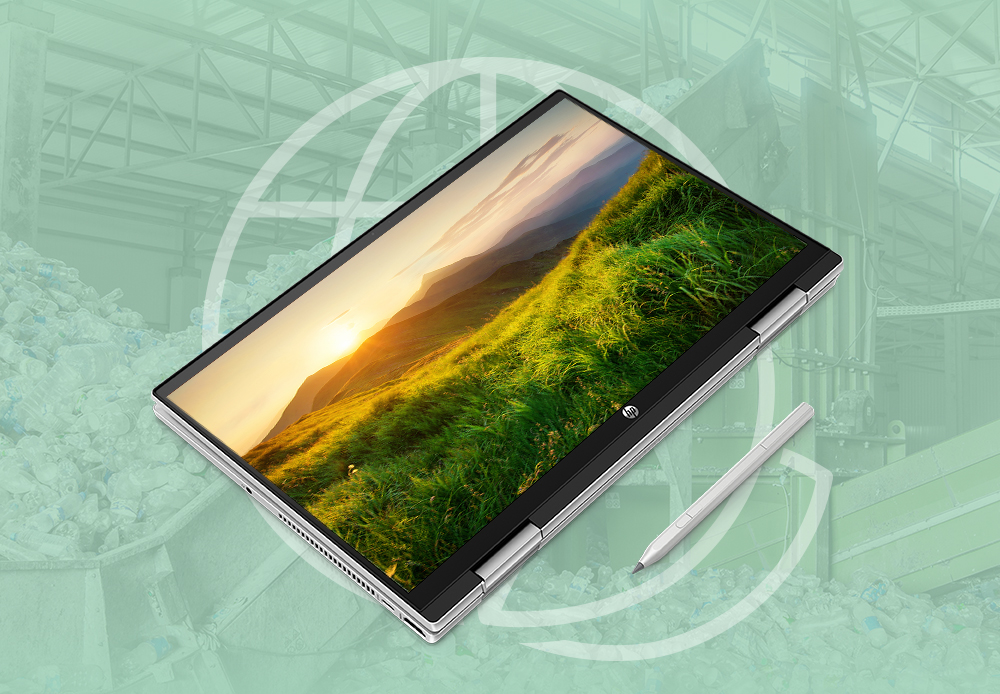 Design and appearance
The HP Pavilion x360 14 laptop (2019) is gray, but there is no aluminum in the design. If you need a metal case, you will have to purchase a more expensive Spectre x360. The lid here is unlikely to withstand strong pressure, as well as the keyboard, however, taking into account the twice lower cost, this is tolerable. It does not mean that the Pavilion x360 seems fragile or cheap – the device is quite reliable so as not to worry about it when working.
HP Pavilion x360 14 has an attractive design – there are several colors to choose from, including "Natural Silver", "Mineral Silver", "Warm Gold", "Sky Blue" and "Pale Gold". Each color, except for the first one, will cost you about 1000 rubles more. But, they are all equally attractive, have a metallic luster and look good from any angle – everything is as HP fans are used to. Let the appearance here fall short of premium samples like Spectre or Dell Inspiron 13, x360 and costs half as much.
Pavilion x360 is a transformer laptop, and in addition to the standard form, it can be used as a screen or tablet. An important detail of this type of device is the hinges, which are quite strong to hold a given shape and soft enough to smoothly rotate the screen.
Display and sound
The weak point of budget laptops is the display, and alas, the HP Pavilion x360 14 (2019) was no exception. Five years ago, such a Full HD screen was only available on devices above the average level, but now it is considered quite mediocre. The colors are too dim, covering only 62% sRGB and 48% AdobeRGB, so you won't see quite a lot of the color shades in their true form. The transmission accuracy here is just as lame as the contrast of the panel – it is below average and is 670:1. The maximum brightness is 262 nits, which is also a very weak indicator.
Microsoft Surface Book 3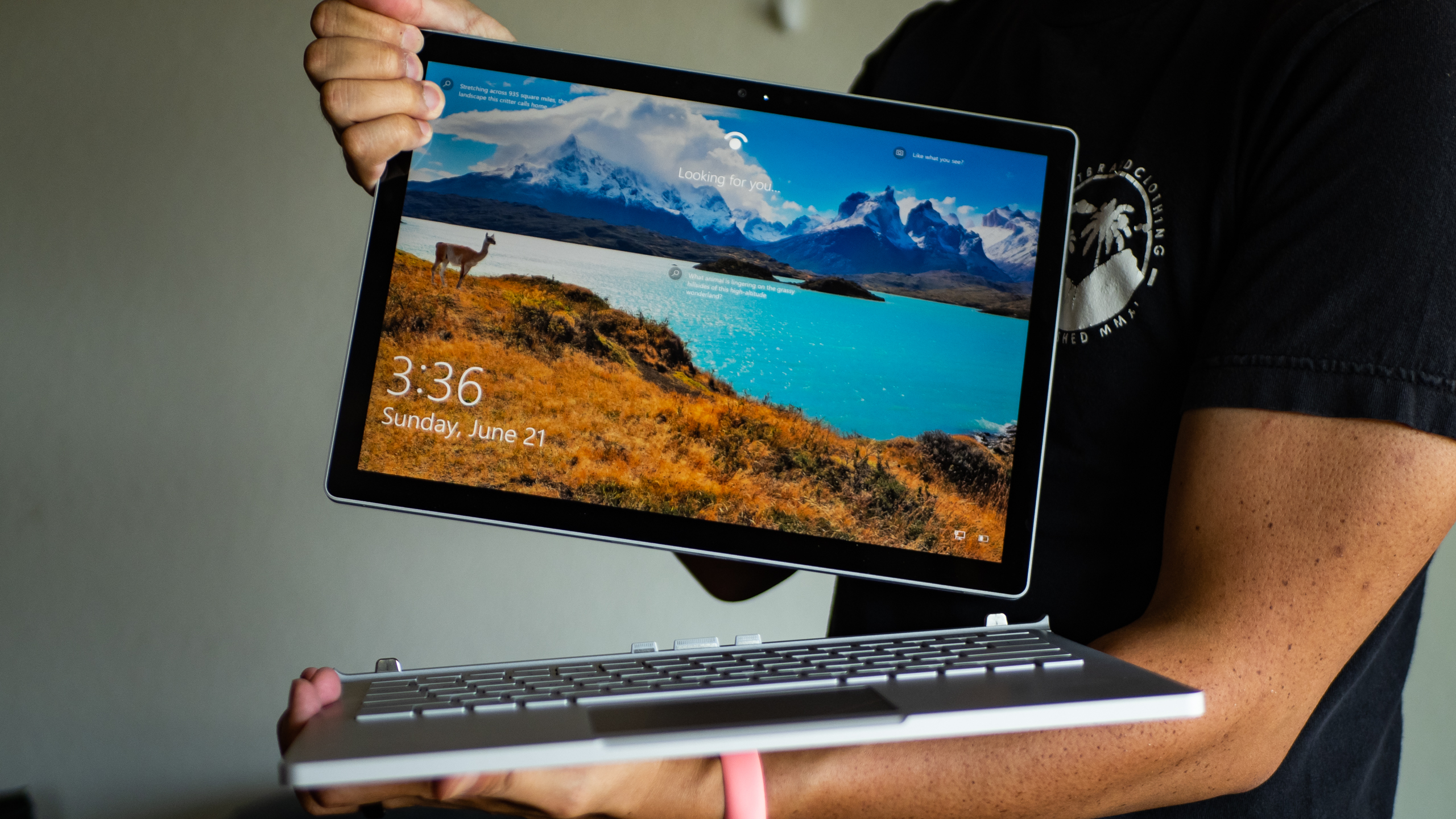 The Surface Book 3 has Intel of the 10th generation, an excellent NVIDIA graphics card, faster built-in and RAM, and it also supports Wi-Fi 6 and holds a charge longer. All this makes it the most powerful device in the Surface Book line at the moment. However, it's not as compact and affordable as the Surface Pro 7.
PROs:
10th generation Intel Core "Ice Lake" processor
Wi-Fi 6
improved battery
excellent graphics
CONs:
not so portable
the price is higher
Surface Book 3 is your choice if you plan to use various heavy software, for example, to edit videos. A high-end graphics card, a powerful 10th-generation Intel processor, fast LDDR4x RAM - all this makes the device very productive. The display can be disconnected and used as a tablet, but it will certainly not be as convenient as with the Surface Pro 7.
Lenovo Flex 5 14″ 2-in-1 Laptop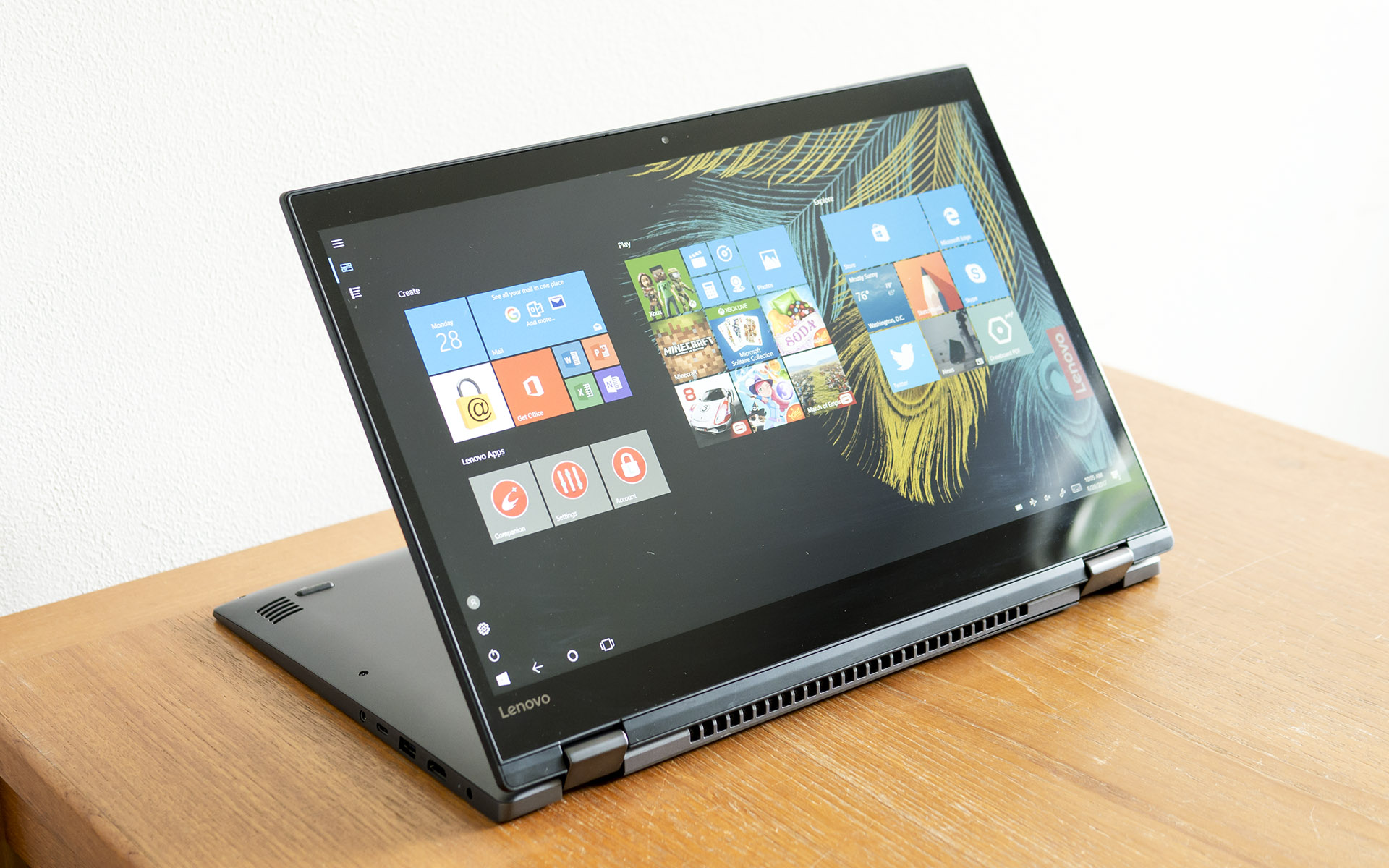 A line of multi-purpose medium-format transformer laptops equipped with high-quality 14-inch glossy touch screens based on FullHD IPS matrices. Unlike laptops of traditional design, devices of this family allow you to expand the case cover (display unit) by 360°, turning the laptop into a large tablet with a thickness of 21 mm and a weight of 1.5 kg. Thanks to the built-in high-capacity battery (53 Wh), laptops are able to work without a network connection for up to 12 hours, and support for Power Delivery fast charging technology makes it possible to restore up to 80% of the charge in just 1 hour.
They are positioned as models of the middle price category, aimed at users who would like to purchase a lightweight portable computer for use on trips, travel and business trips. The balanced configuration of Lenovo IdeaPad Flex 5 14IIL05 laptops, based on the 10th generation Intel Core hardware platform (Ice Lake, 10 nm), allows you to solve a wide range of household, office and moderately resource-intensive professional tasks.
Built-in HD-resolution webcam and high-quality acoustics with Dolby Atmos technology will help turn a laptop into a powerful universal communicator (Zoom, Microsoft Teams, Google Meet, Skype, etc.) or a personal multimedia entertainment center.
FAQs
What is a 2 in 1 Laptop for Drawing?
2 in 1 simply refers to a laptop that acts as both a regular laptop and a tablet. These sleek machines will offer touchscreen capabilities as well as nice, fully capable keyboards and touchpads, and are designed to not only allow for on-screen drawing and painting, but the normal user interface with the Windows 10 (or Chrome OS) and all of your also software. Since they work so well for artists, all the recommendations on my list of the best laptops for drawing are 2-in-1 laptops.
What is a Chromebook?
Chromebooks are portable laptops that use a new (kind of) operating system and really focus on Google Drive, Google Docs, Gmail - so cloud computing rather than using desktop apps and storing files locally. Chromebooks are lightweight, often surprisingly inexpensive, and now support most Android apps, such as those available on Google Play.