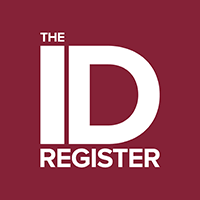 Some details
After the success of the fully bespoke build of Capital Tracker, a cutting edge cloud enterprise application developed for managing Private Equity funds, Ipes continued their longstanding relationship with software development outsource partner Ballard Chalmers on the build of The ID Register, an online investor onboarding platform that helps makes key processes such as fund launches faster, easier and more
…
cost-effective. 
It centralises fund subscription information, conducts Due Diligence and Know Your Customer (KYC), and also provides Foreign Account Tax Compliance Act (FATCA) and Common Reporting Standard (CRS) tax reporting to the relevant jurisdiction. 
Ipes had envisioned an online platform that would enable individuals to create one complete KYC and FATCA profile and share it securely with their lawyers and fund managers, making Compliance Due Diligence (CDD) quicker, easier and more cost effective. 
This idea for The ID Register was born in response to demands from the legal and the PE Fund community, who were frustrated with the lengthy CDD process.
The technology behind it is primarily ASP.NET MVC, C#, SQL Server, TSQL, AngularJS, Bootstrap, SSRS and is a modern responsive web application hosted on Azure. 
Since its launch in 2016, The ID Register has evolved to become a central industry utility for the private Equity sector It makes the investor onboarding process quicker through the Universal Subscription questionnaire (USQ).