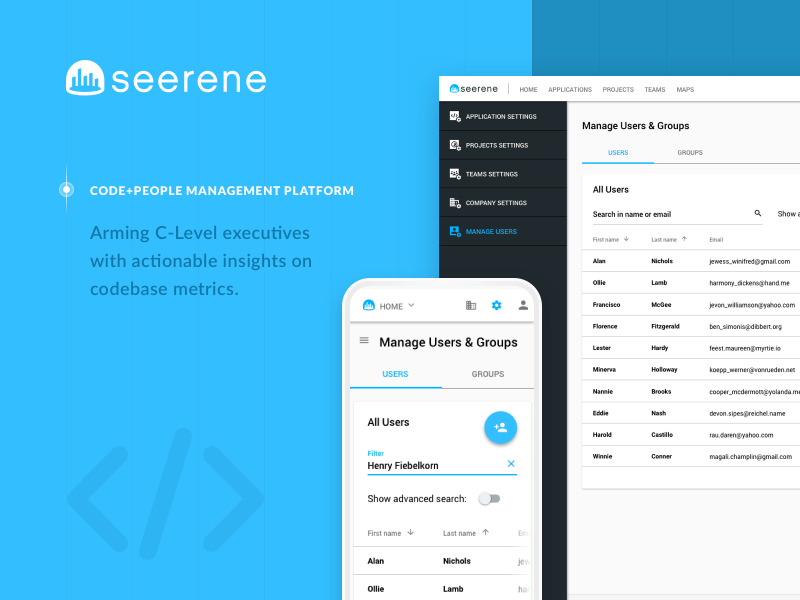 Some details
ABOUT
Seerene is a code+people management platform that sets a new standard for how CIOs manage their most important resources – their codebase and engineering capacity. The company is based in Germany with additional offices in Hong Kong and the US.
CHALLENGE
The biggest challenge for the multiple product teams in this project has been finding the right way to
…
implement deep analytics algorithms that transform low-level code-related metrics into KPIs and insights for C-Level users, Seerene's target group. The team is constantly developing new features and machine learning capabilities into the product to make the raw data more consumable and full of value for decision makers of large corporates.
STX Next tackled the challenge by providing 2 full Scrum teams (+ Product Design support) and integrating their work with Seerene's internal teams.