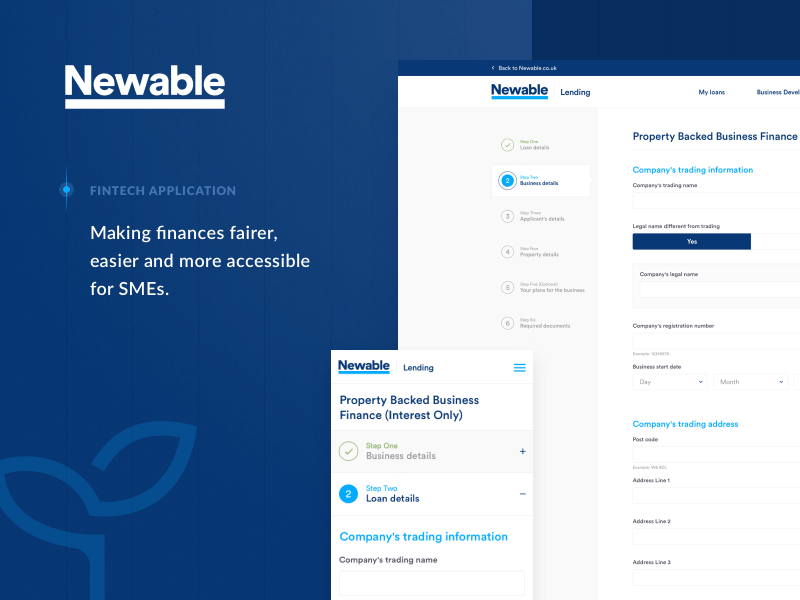 Some details
ABOUT
Newable Limited is a leading SME lender in the UK. Newable Limited and Liberis Limited. Newable Business Finance is focused on enabling growth of UK SMEs through the provision of finance to those who feel they are unable to access finance through mainstream providers (such as banks).
CHALLENGES
Newable reached out to us with a complete idea for the product's
…
MVP and a very short deadline. They were faced with the task of transferring their whole loan application process from paper printed documents to the Internet. The system had to be easy to understand and use and reduce application time for end-customers while still including several levels of approval.
STX Next delivered the entire platform along with automatic payments/payouts, integration with external tools, and additional mentoring services.