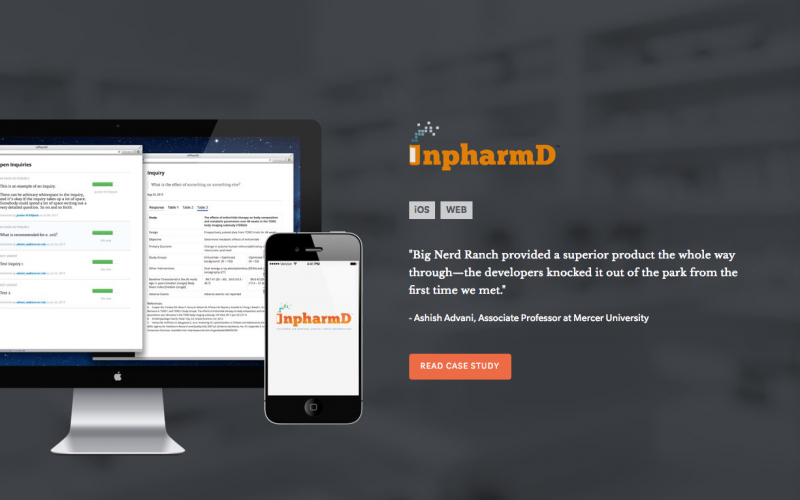 Some details
Mercer University's College of Pharmacy understands the connection between teaching and doing, so when they sought out specialists to develop their app, they turned to us. (We're basically the Ivy League of app teachers and developers.)
Ashish Advani, clinical assistant professor at Mercer and director of their Drug Information Center, envisioned an app that would give healthcare providers streamlined access to the
…
latest drug data when prescribing medications.
From Mercer's affiliation with teaching hospitals, Ashish understood that the best practitioners keep their skills sharp through constant use and learning. In his experience, such institutions make the best hospitals because they provide first-hand education and training to healthcare providers. It only made sense to think that the best app developers would be instructors, too.
Enter Big Nerd Ranch. Our Nerd are multi-talented experts who not only develop mobile and web apps for clients, but also teach our bootcamps around the world and author our series of best-selling programming guides.
The result? InpharmD, an iOS app and responsive web app that revolutionizes the practice of evidence-based medicine with technology. It gives healthcare providers an efficient tool that helps them make the best decisions possible—and save lives.