One of the challenges of succeeding with content marketing in the sports vertical is the nature of the sports news cycle. With most coverage being "by-the-minute", how can content marketers compete?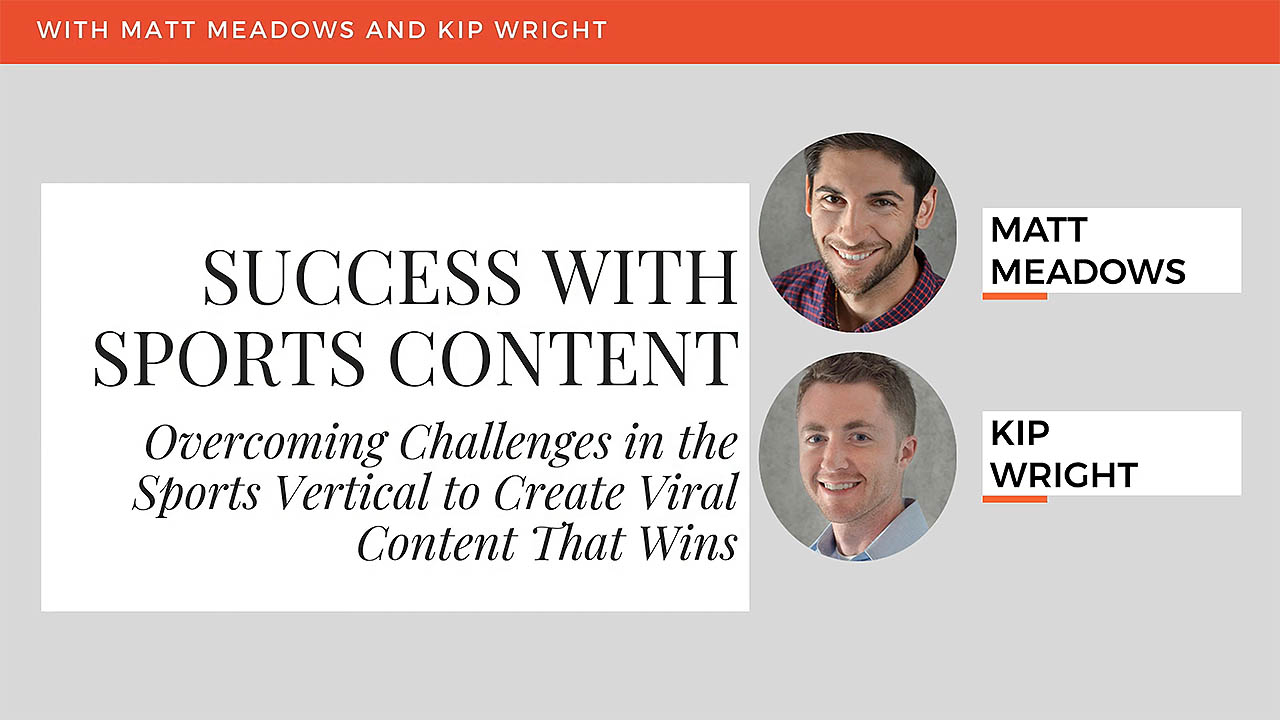 Today we're going to be meeting with Matt Meadows, an Account Manager and Kip Write, a promotion supervisor, to talk about sports content. What are the biggest challenges that we face as content marketers when executing and promoting sports content, and how can we overcome them? We're also going to be walking through a client campaign that secured huge wins on NFL.com, CBS and a variety of other top-tier sports publications.
How you can overcome challenges to produce huge wins for your clients
The biggest challenge that comes when creating sports content… I think you put it really well with saying that it's a by the minute vertical. The main challenge that we've experienced after producing many different campaigns for various clients is basically that sports is a very timely thing. Promotions of sports is not easy because things happen on a day-to-day basis and we have to find ways of creating content that can either fit within that time frame, or be more evergreen, so that it can be promoted over a long time frame. As content marketers, how do we overcome those barriers and break through the wall of noise? I think for sports content specifically we have to make sure first that we're different from what's out there. There's a lot of noise, a lot of stories come out the next day based upon the latest statistics or what happened before, so when we're producing content we have to make sure it's different, it's not just a regurgitation of information that's already available.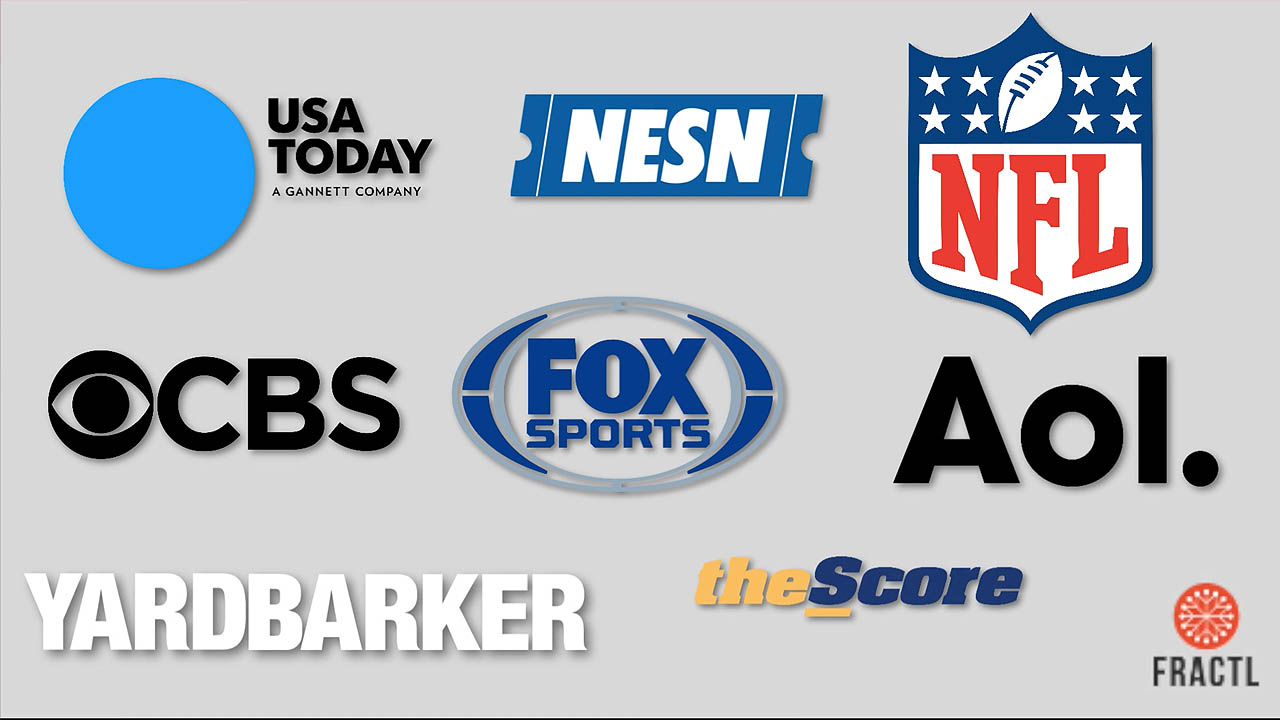 I think it also has to be relatable. As an example, if we're writing a basketball story or basketball-related campaign, we need to figure out ways of getting fans engaged and making it relatable through, making sure we're hitting everyone. If the teams in the league or concentrating on specific players - these are things that all entice publishers to write about these things. Then the last thing would be that has to be I think emotional, whether it's a funny weird hook or something different that gets people excited.
I definitely think there has to be some way of catching the publishers attention, so that they know this is something that could be beneficial for the readers, but that they'll also be excited to engage with it.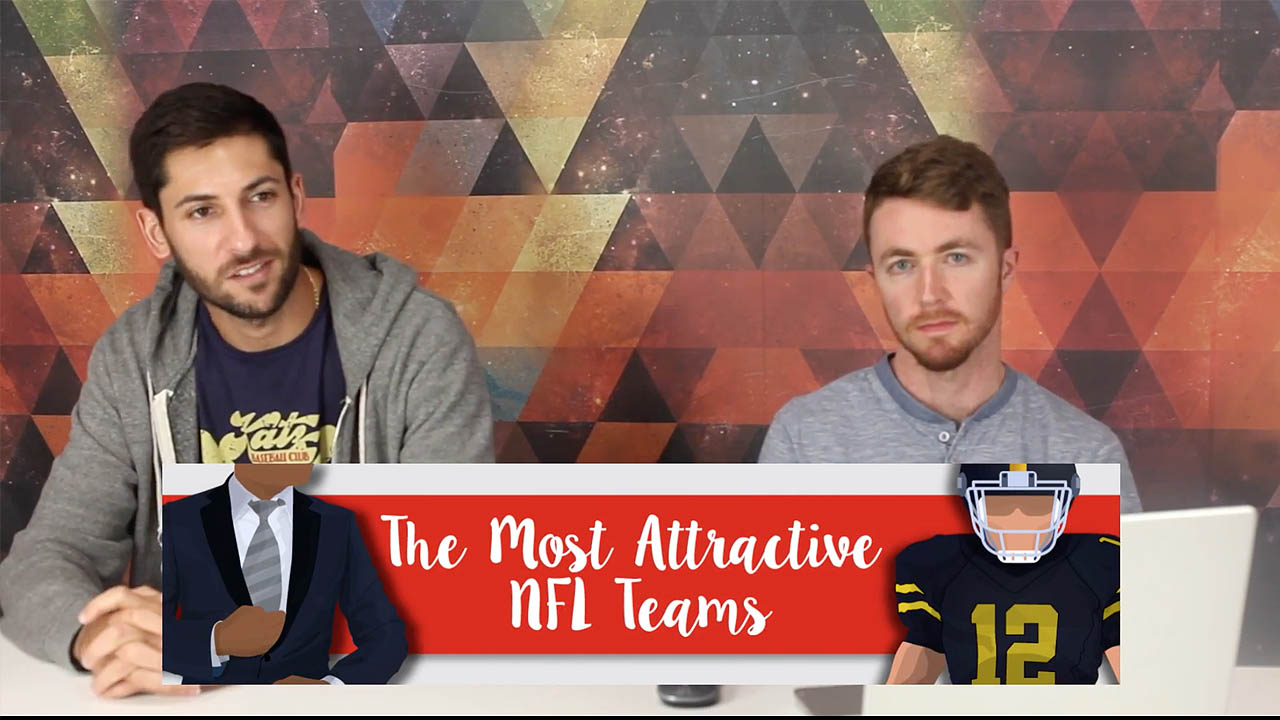 Earned placements on USA Today, Fox Sports and AOL NFL
The campaign was "most attractive NFL players". This is a really fun, weird, strange, crazy idea, and we knew that because we all felt that way about it that it was going to be successful. For us the idea in and of itself on kind of text the boxes previously mentioned, it's definitely an emotional idea. People get really excited by these things, it's very different from what's out there. Well, there may be certain lists there they're not based upon complex methodologies, or surveys, or things of that nature, and it's definitely relatable because we'll be able to go through and name different players from different teams, make different sorts, breakdowns and things like that.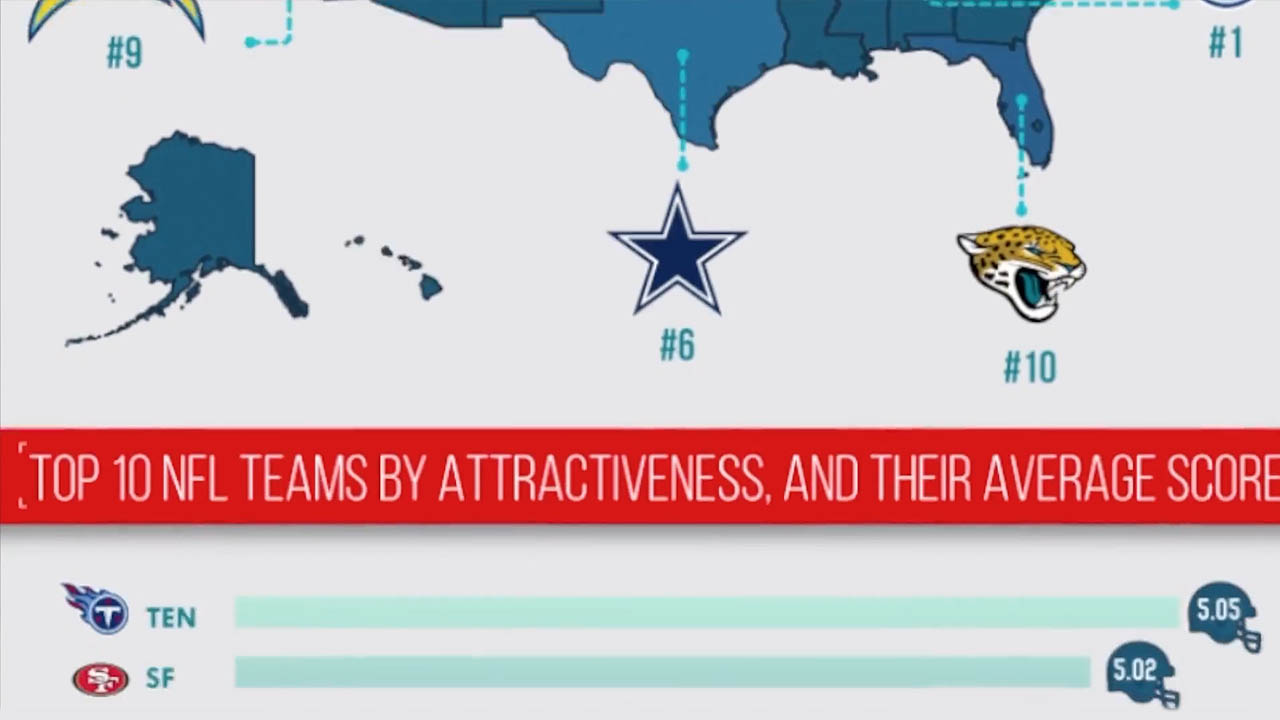 On the production side, the way this campaign was produced was initially going to be using various different API's to measure how attractive people's faces were after we were able to scrape the face images of different NFL players, but we quickly found that wasn't necessarily going to be very reliable, it wasn't going to give us differentiated data. We decided to pivot and turn it into a survey-based methodology where we had "X" number of people rate how attractive they thought each player was from one to ten, and in doing so we were able to make a very quick, easy average measurement of each player, and from there we were able to do as many breakdowns or whatever types of breakdowns we wanted, whether it was most attractive players for each team, most attractive players overall, by conference, by position.
So, the fact that we were able to come up with this really different fun concept, and it enabled us to make these different takeaways. We knew we were going to have some sort of success
How do you get it in front of the eyes of sports journalists
For this campaign it's really helpful for the promotion's department, because it was very emotional and somewhat controversial, and a lot of our content pieces. We try to have team breakdowns and player breakdowns that are relevant to the sports publishers that were pitching, and also people like to share stuff about their favorite players and their favorite teams. This had a lot of different winning elements in it already, so the promotion that we do is to analyze the campaign, and we come up with a strategy for pitching it, so we'll go over read the whole campaign and find out the best findings from it that will appeal to certain publications. In this case CBS bullets more picked it up, and Joe Flacco was turned out to be the most attractive player.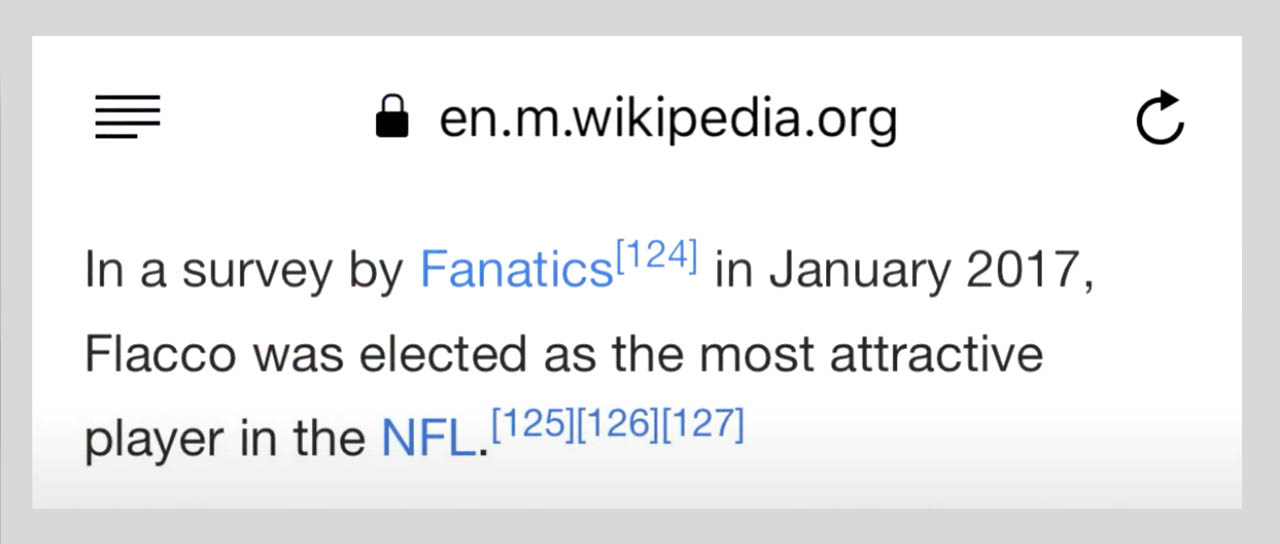 So what our promotions team did was we crafted a pitch focused on Baltimore statistics, Joe Flacco, and we used our relationships that we've built through pitching other campaigns and we reached out to them, and fortunately they loved it. For a placement like CBS Baltimore they have great natural syndication. A lot of our work is done for us immediately upon placing the exclusive. Right when it went live, other publications started reading it and they started writing their own coverage about this, and it pretty much spread like wildfire. Even Will Compton, a Redskins player, tweeted it out, and Pittsburgh picked it up, Philly picked it up, a bunch of different cities are picking it up. It was really great. We earned over 240 unique links and 45,000 social shares, and a Redskins player tweeted the story that is pretty incredible. It was pretty awesome!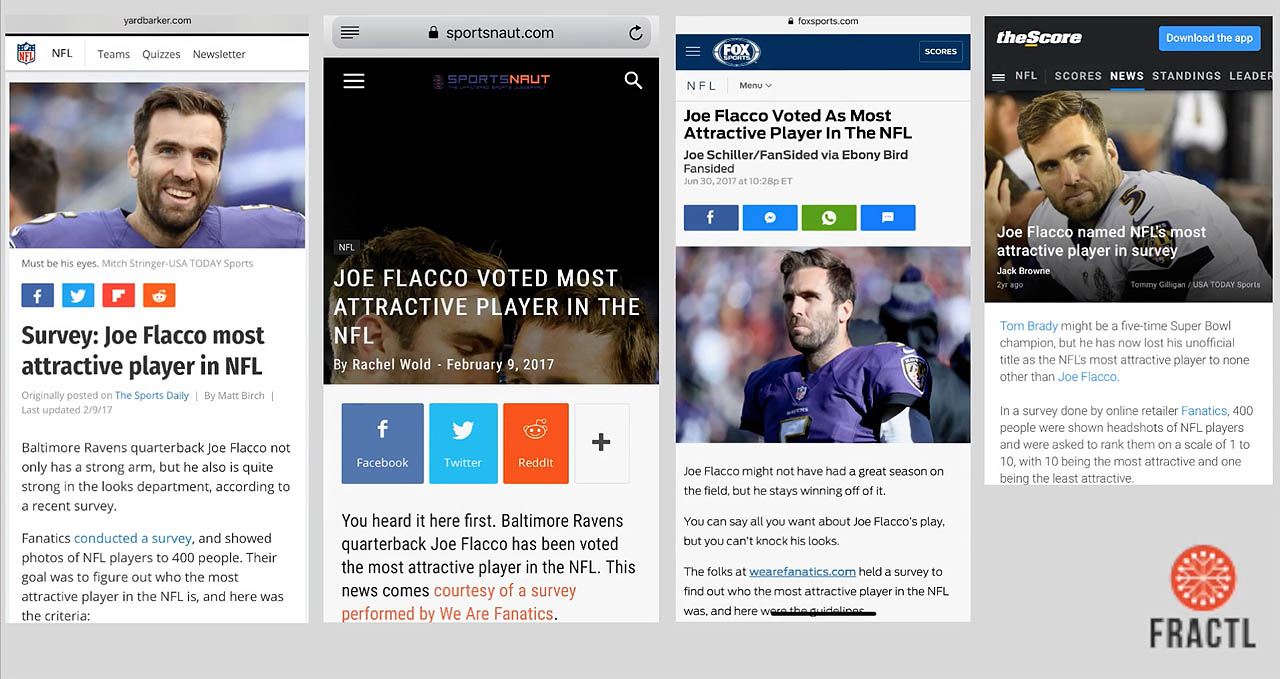 Again, we were very confident in this campaign. It's always nice to see campaign to be this successful. We a bit surprised just because the list was not what we and others expected it to be. But I think that's partially the reason why I was so successful. To add, as well one thing we did after this campaign when somewhat viral is we went on Joe Flacco's Wikipedia page and added in an edit that said that he was voted as the most attractive NFL player, and we actually found a little while later that Wikipedia accepted the edit. It should still be there – you check – and I think that's the first time we've ever done that here. But it's nice to see that we can come through with this sort of campaign.
I love this campaign, this game. Campaign was awesome – for the Promotions Department specifically. It's always really awesome to search Google and find a whole page of results about your campaign that you're promoting. This one was a lot of fun working on. It can be intimidating to create and promote content in the sports vertical. With the right strategy it can really pay off.