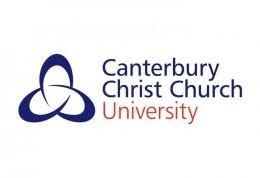 Some details
Canterbury Christ Church University (CCCU) commissioned Ballard Chalmers to develop the new "StudentNET" portal, based on our reputation as a Microsoft .NET development specialist with an in-depth knowledge and vast experience in the creation of enterprise scale cloud applications.
The design utilised the absolute latest in technology and graphical presentation to ensure acceptance by students, with a fully customisable
…
homepage and drag and drop apps. 
With slick graphic design and presentation it included a range of apps to match each student's individual needs and preferences, together with theme and colour selection and the type of features that students were used to in their online social life.
The portal provided a central location for students to manage all of their day to day financial and course needs including:
Student internal messaging service.
Ask real-time questions of University staff and faculties.
Subscribe to new information services.
Pay tuition fees and Council Tax online.
Poll and student voting facility.
Access to course timetables and course details.
Webnote module for personalised views.
Bulletin board to trade ideas and information.Update personal details.
Flickr and other Web 2.0 type facilities. 
The functionality was created using ASP.NET 3.5, AJAX.NET, LINQ to Entity, LDAP, Active Directory, Web Services and WCF. ASP.NET 3.5 was used to create the StudentNET portal framework. AJAX.NET and the JQuery JavaScript library provided a modern drag and drop client-side interface. LINQ to Entity provided a data layer to SQL Server tables and T-SQL stored procedure and functions. LDAP interfaces with Active Directory for authentication and user profile information. Web Services and WCF provide back end interface layers.